The New Target of Dina Nath Batra is Smriti Irani!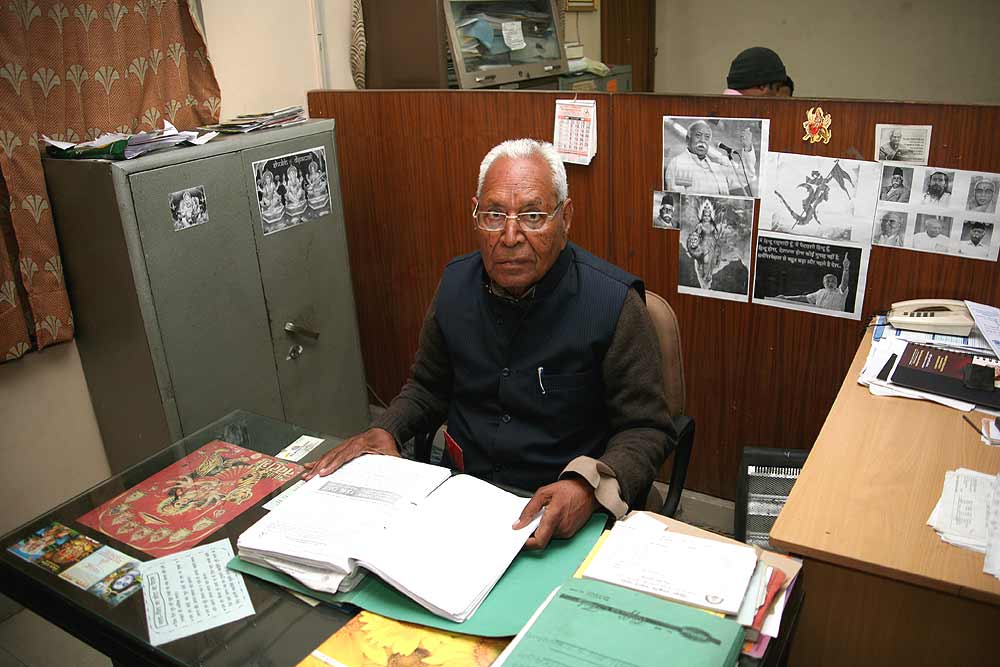 The controversial teacher Dina Nath Batra, who has strong Hindutva leanings and positions himself as an educationist, demands an overhaul of the school education and has sent in a string of proposals to HRD minister Smriti Irani.
Ban on teaching of foreign languages in school, no foreign collaborations for CBSE, a call centre to inculcate 'values and nationalism' in students, and much more is on the wish- list of retired contentious teacher Batra.
The same Batra, a few months ago, forced Penguin India to withdraw a book on Hinduism by a US academic.
Smriti Irani is yet to respond to suggestions sent by Batra.
His books were recently prescribed as supplementary reading in schools of Gujarat. And these have evoked strong reaction for their 'absurd and fantasy' content, also held up as blatantly racist.
This 85 year old alumnus of Lahore University, in an interview to a leading news daily, defended his books, and said that the teachers should interpret the content and help the students to understand it. He said, "I have presented short stories to tell students that we Indians are not inferior to anyone."
Though Batra denies any links with the Rashtriya Swayamsewak Sangh, but his demands are being seen as an attempt of saffronization of the school education.
Batra, the Chief of Trust for Uplift of Education and Culture called Shiksha Sanskriti Utthan Nyas, in 2008, forced Delhi University to drop poet and scholar AK Ramanujam's essay. He has come down hard on the CBSE for making Sanskrit an optional language, and clubbing it with German, Spanish, French, and Chinese. He wants schools to go back to the system when Sanskrit was a mandatory language.
His 23-page note to the minister also has this chunk which says, "Those who have studied German instead of Sanskrit are being taken to Germany for a joy tour in German. This expenditure is being incurred by Max Muller Society. It should be immediately stopped."
Batra has called people at NCERT as Karl Marx and Macaulay's sons, and accused them of distorting history. As NCERT syllabus is followed by all CBSE schools, he wants all Urdu and English words to be deleted from Hindi books.
The national school board and the NCERT, which advises the government on school education and publishes text books, according to Batra, should not have any foreign tie- ups. CBSE should design a syllabus based only on the 'Indian values'.
Batra, who is never shy of legal battles, has taken the NCERT to court for the teaching of 'German instead of Sanskrit', and the 'use of derogatory words' in Central Schools.
How does this post make you feel?