Is MIT's Fast Gaining Popularity a Threat to IITs?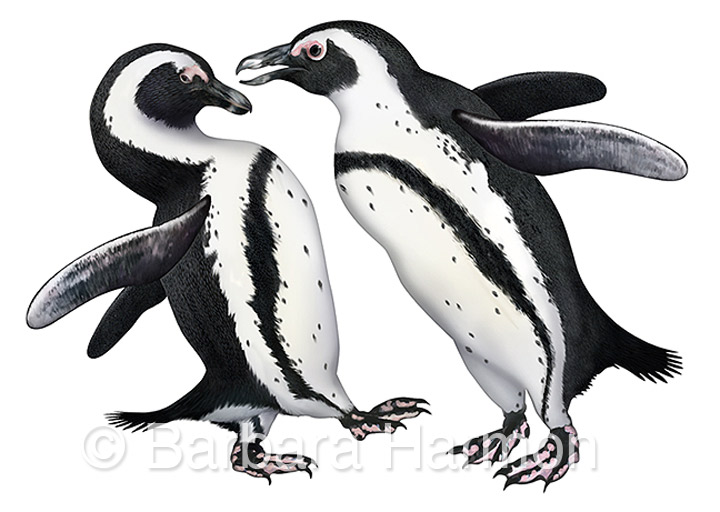 The out-of-the box success stories of Satya Nadella and Rajeev Suri taking over as CEOs of the world's two most hallowed companies—Microsoft and Nokia respectively, have the rumor mills churning lately. These groundbreaking achievements coming from two most popular alumni of Manipal Institute of Technology has put the institution straight into the legacy of Massachusetts Institute of Technology. Manipal Institute of Technology has fast becomes India's reply to MIT (Massachusetts Institute of Technology).
"You and my fabulous teachers and professors have been very kind. I recall a lot of happiness. Education was terrific, the learning was holistic and the infrastructure was excellent. My professors were very supportive, encouraging and superb at their skills. Like many students, I took full advantage of my education and the all-round experience that Manipal provided. I also ensured that I built remarkable and lifelong friendships and I had great camaraderie with many wonderful people. I thoroughly enjoyed the fantastic environment and the learning that was to be found everywhere in this beautiful university town. I would like to thank Manipal for its enormous positive contribution to me. It is not a stretch to say that because of Manipal I am what I am today. You will forever have my gratitude," wrote Rajeev Suri to Dr. Ramdas M. Pai, chancellor, MIT, and thanked the institution for his achievement.
Following the milestones achieved by MIT alumni, critics have started viewing educational institutions with a different perspective. The alluring IIT tag is fast losing its charm amid stalwarts like Nadella and Suri making foray into the domain, which was highly dominated by IITs earlier.
"No one can be trained to be a leader. It is an inherent quality. We (at IIT) make sure that the students are top-notch in their chosen fields. Students at IITs are taught to analyze a situation, problem solve and complete the task with the best outcome. It gives students advantages that can help them shine in their fields," said Professor Dr K Krishnaiah, Department of Chemical Engineering, IIT Madras.
"IIT will always be my first choice. But if I get my preferred subject at say, MIT, and don't at IIT, I will go with MIT. Peer pressure will be less intense there for sure," said 18 years old Akshaya who is currently writing her entrance exams.
"The residential campus environment provides an ambiance for holistic development. In general, the administration does not get into micro-management of campus activities. Students manage it themselves." Student exchange programs give them exposure. We are willing to change and adopt all new practices," said Dr. Vinod V. Thomas, Director and Professor Department of Electrical and Electronics Engineering, MIT.
"Mine was the first student start-up to be incubated at the University in 2011, and today 18 start-ups are being incubated and supported by MIT and the University," Priyadeep Sinha, Founder and CEO, Gyan Lab, Bangalore was quoted as saying during an interview.
Kartik Mandaville, pursuing Masters in Computer Science, is a true believer of "holistic learning" and appreciates the freedom that MIT offers to its students. "Manipal is one of the few colleges in India where you get holistic learning— cultural diversity, student town, foreign internships, great infrastructure, awesome student groups," he said.
"Holding records IIT too has been taking steps to ensure excellence. Around two years ago, a Leadership Lecture Series was started in IIT Madras. Well-known people in science, engineering, management, medicine and politics are invited to speak to the students. Some of these students may become leaders, but still it is a hypothesis," Prof Krishnaiah was quoted as saying.
But people can't forget the remarkable history of success created by IITians in the past. "Oh, there have been several IITians who have excelled globally," the professor quickly points out. For example, Subra Suresh—an alumnus of IIT Madras. He was handpicked by President Obama to be the Director of the National Science Foundation (2010-2013) where he was responsible for the dispersion of billions of dollars for various research programs. When you look at it, Nadella is the head of a private company whose finances can't match the enormous wealth of the US government."
On the contrary, MIT has its own success stories. Alumnus Rahul Gupta who is known for the highest number of international research papers ever published by an undergraduate student, said, "MIT was founded much before most of the IITs in India, which resulted in a very strong alumni network all across the globe."
Itansh Khirbat agrees, "The state of art infrastructure and hands-on experience of latest technologies makes MIT a better college than others."
"Leadership is not about riding roughshod over others; it is a quality of pursuing excellence at any cost. Such excellence commands respect and they become leaders. That makes IITs and IIIT significant in terms of pedagogy," said Sadagopan.
"Satya always wanted to go abroad and Suri never got a higher degree. Rajeev, along with four others, had developed a device that would help quiz masters keep scores as well as buzz. It was also used for a couple of quiz competitions in college. I would often find him in the lab. Rajeev was mesmerized by technology and I always felt that he would do be a big achiever. On the other hand, Satya had approached me for some recommendation letters before going abroad. My colleagues now tell me that I should have kept a copy of the same. Satya was more of an academician and I probably thought that he would land in a big company," said Prof Niranjan UC, a visiting professor at MIT, Manipal, who taught Satya Nadella and was a project guide for Rajeev Suri.
"Satya went to the US for his Master's degree in computer science and then an MBA, but Suri did not go for higher studies after a bachelor's degree. It proves that even with a basic BE, you can rise to the top. He went to one college, learnt the basics and succeeded. I did help him with his project to fix a problem, but I will be tickled pink if he remembers me," said Dr Narasimha Bhat, CEO, Manipal.net with a laugh.
"We generally get about 39,000 applications annually. This number is expected to increase because of the additional visibility created by Nadella and Suri," said Dr. Vinod V Thomas, Director MIT.
"The admission drive begins in November, and applications have risen compared to last year. Last year (for all courses) 1.03 lakh applications were received, while the number this year so far has been 1.21 lakh," said GK Prabhu.
Key Facts about MIT:
First self-financing Engineering college in India under the Karnataka University 1965
Affiliated to Mysore University 1974
Renamed as Manipal Institute of Technology 1980
Affiliated to Mangalore University 1998
Constituent institute of Manipal Academy of Higher Education (MAHE), Deemed University 2003
Academic Autonomy, 10 point credit system 2007
MAHE renamed as Manipal University. The University has been ranked as the top five among the private engineering colleges and top 30 among the government and private colleges.
MIT Achievers: 
Banmali Agrawala (Mechanical- 1984) CEO and President G E South Asia
Anant J Talaulicar (Mechanical, 1984), Chairman and CEO, Cummins India Limited
Ashok Krishnamurthy (electrical 1986), Former VP, Juniper Networks and CEO Xsigo Systems, acquired by Oracle for $220M
Rajeev Chandrashekar (Electrical 1985) MP Bangalore Urban, Chairman and CEO of Juniper Capital, FCCI president, Former CEO and Founder, BPL Mobile
P V Shridhar( E&C) Senior Director, Operations Engineering at Apple Computer
Glenville Da Silva (Chemical, 1979) Vice president of Business Development Asia at Volvo Construction Equipment
Arun Shenoy (Computer, 1999) Music composer, Grammy nominee 2013, Singapore.
How does this post make you feel?