Life: before and after IIT-JEE #MyStoryContest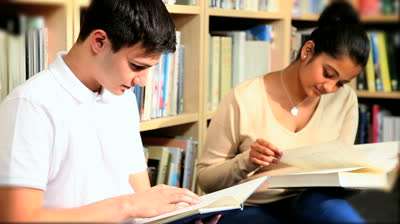 When I was preparing for JEE the daily schedule of life was very busy
and hectic, I used to wake up at 6:00 AM in morning, till 2:30 PMclasses, then 5:00PM-8:00 PM coaching, and these days were busierthan any usual day in IIT.I promise these days were among the best days in any student's life. The key ideas to make life happier before IIT-JEE:
1. You must note be on Facebook: Facebook can ruin your preparations, JEE requires a focused mind, whenever you don't feel boar from studies do play some sport, or run.
2. Minimum use of Internet for preparation: You must not rely on any random internet resource, whenever you have any doubt
think at least 5 times you self, if still you don't get the answer consult help from an expert only.
3. Believe on yourself don't ask peoples how to crack JEE: the most common problem with JEE aspirant is that they think asking
people about how they cracked JEE can help them to prepare well, but such advise can ruin your preparations.
4. Don't follow others in studying: Everyone is unique, and has different strengths, the most common mistake students do is that
they try to copy toppers. Topper is topper because he thinks himself, and you can also be topper if you belief in yourself and make efforts yourself for studying.
5. Focus on "one book on subject": what common mistake students is that they try to read from many different books, the best way  to prepare is read from a single book and try to solve problems from different resources.
6. Read less apply more: JEE is application based paper, very lessquestions are theoretical, most of the question are application based. Whenever you read a topic try to apply that concept in your daily life, and form your own questions.
7. Exercise Daily: Fitness is most crucial for JEE preparation, you can only handle JEE burden if you are fit, don't try to compromise with your fitness.
Life in IIT Campus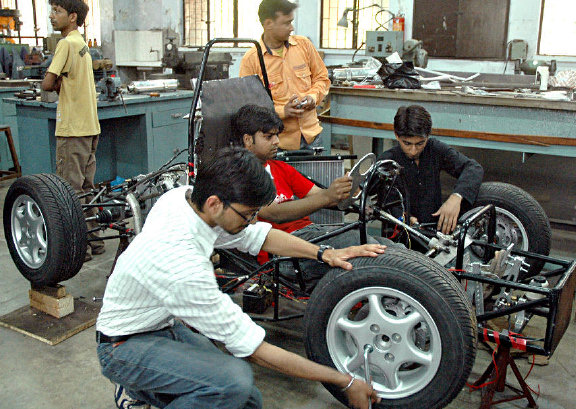 1. Life is Very Fast: We learn much more in a semester of four month than what we learn in two years for JEE preparation.
2. Less study more deadlines: In IIT life is defined by deadlines.Projects, assignments, presentation, we become habitual of these
three words, initially these deadlines troubles, but at the end wemiss deadlines.
3. Best place to explore you hobbies: IIT give you great exposure to explore yourself. Lots of activities within campus, I love to play table-tennis at 2:00 clock in night.
4. Night life: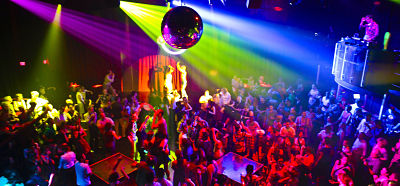 Night life here is really mind-blowing. Club activities,people enjoying cricket/ football in TV room, TT room, music-room, birthday bumps, frustrated CSE guys crying "CSE rocks"after their assignments, discussion till late night on politics, India,economics, astronomy, sometimes physics and sometimes veryrandom topic, gossiping about girls.
5. Khadus professors: The one thing student hate at IIT so much is Khadus IIT professors, they set very tough papers and try to make students feel that scoring 30 marks can also be a nightmare.
6. Hostels: you have to share with room with 3 peoples for first two years, this can be a bit irritating for some peoples, but that's the place where we enjoy our life, and for next two years when we live in single room we miss these days.
7. Rote learning being promoted?
Most courses have problem solving exam papers. Problems are set for that particular exam to promote free thinking.Consequently solving previous year's question papers before the exam has never been done, you find a unique paper every year like JEE.
This post is contributed by Sher mohammad, an IIT-Delhi Student.
You can also participate in "My Story in My Words" Contest   and win Exciting Prizes.
How does this post make you feel?