What To Do, Just a Day Before the JEE Main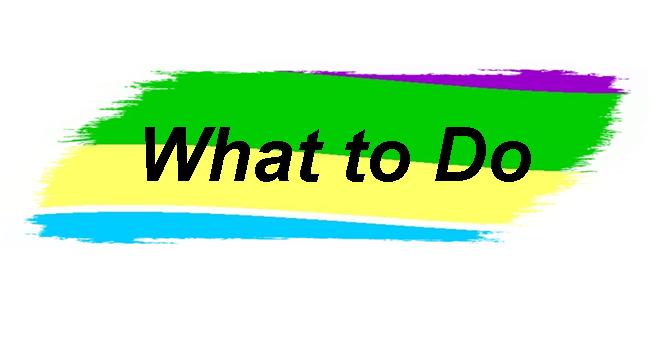 Cracking JEE Main 2015 is a dream of every student who wishes to become a successful engineer. The students need to put lots of hard work, patience and dedication in order to achieve desired results. Most of the students start preparation at a very early stage and some of them start it when only few months or weeks are pending. And as a result some of them make it to IIT's and other prestigious institutes and some of them have to face failure. Thus, it is very crucial for students to have a positive attitude and approach towards IIT JEE Main exams.
Students need to understand that no matter how hard they study or no matter for how long they have been preparing for JEE exam; your performance will be impacted by the preparation during last few days. Students might not realize how important or crucial these last days might be, but they need to be calm and composed if they really want to crash the exam with flying colors.
Here are few tips and tricks that will help to accelerate your performance in JEE Main 2015. Advises that might help have been furbished below:
Stay absent from new topics during the last moment preparation.
Do exercise and get indulged in some spiritual and physical activities. This will help in keeping your mind and body fit.
Take longer breaks while studying. Do whatever you like doing during your free time.
Watch movies or read your favorite book before going to bed.
Take proper and sound sleep for at least 8 hours. This will aid you in waking up fresh and energetic.
Eat proper diet and have loads of nuts and fruits.
Do not do heavy revision. Simply skim and scan through the formulas, important theorems and concepts.
Talk to your friends about your future aspirations and discuss about the colleges you would want to enroll in. This will keep you motivated to perform well.
Take a mock test two days before the final exam.
Check/ compare the answers or solutions provided in IIT JEE Main Solutions key.
Refer to the JEE Main Paper Analysis of previous year's question paper. This will give you an idea how your examination pattern would be.
Do not let negative thoughts invade your mind.
Be calm, confident and focused.
Reach the examination hall on time.
It is suggested to go and visit the examination center before the main exam. This will give you an idea about the time required to travel.
Ensure that you have read the instructions carefully and carry all the necessary stationery that will be required during the IIT JEE Main 2015 exam.
Students need to carry their hall ticket for intermediate exam to JEE Mains 2015. This rule is applicable to those who are appearing for their 12th standard.
Students those who have cleared their 12th standard and are not giving any improvement exams, need to carry their intermediate marks sheet to the examination center. For those who have enrolled for the 'Improvement' exams, need to carry their hall ticket with them.
During the exam many students tend to get anxiety shocks. By shocks I mean that the anxiety level of the students might rise. PLEASE DO NOT LET THIS HAPPEN. If you feel that you are getting nervous during the examination, then take a deep breath and close your eyes for two minutes. Have a sip of water and relax for two minutes. Then start doing the paper again. If you get nervous, you might forget everything and ruin your examination.
Many experts also advocate the fact that one should not do last moment revisions, as they tend to make you nervous. Thus, carry no books or notes with you to the examination center. Also, do not get overwhelmed when you see many students appearing for the JEE Main exam. Just stay calm and focused.
I wish all the students very best for their future endeavors. Happy Examination to you!!
How does this post make you feel?