IITs on the Prowl—Best Among Indian Institutions in the QS World University Ranking
IITs have made the country proud once again with its range of courses featuring among the top 50 disciplines across the world recently. The courses featuring on the top 50 list are covered under the QS World University Ranking by Subject.
IIT-Delhi topped among all Indian Universities featuring on the list with the highest ranking of 42 in electrical engineering. This was followed by IIT-Bombay with a rank of 49th in electrical engineering and 50th in civil engineering. IIT-Madras was ranked 49th in civil engineering.
Apart from IITs, Indian Institute of Science also featured in the poll conducted by QS World University Ranking by Subject. Its material science course was ranked 46th on the list.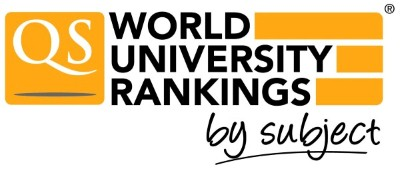 All Indian universities on the list failed to make a mark with their disciplines in Arts, Humanities, and social sciences. In fact, IIT-Bombay is the only institution from India featuring on the list between 151 and 200 rankings in linguistics.
Among all Indian institutions that have featured in the rankings, IIT-Bombay comes out as the winner with its four of courses on the list.
"The IITs continue to perform well in their specialist areas and the inclusion of three of them in the global top 50 in the engineering disciplines shows that they are starting to achieve genuine international renown. However, the absence of Indian universities from the top 200 in subjects such as medicine, law, economics, accounting and finance underlines the difficulty India faces in reversing the tide of talented students leaving the country to study these disciplines abroad," said Ben Sowter, QS head of research.
"The latest QS rankings highlight the excellence of the specialist Indian institutions in the STEM (science, technology, engineering, and mathematics) area and also identifies the need to improve the global competitiveness of our universities, in particular the large and comprehensive institutions," said Mohandas Pai, chairman—Indian Centre for Assessment & Accreditation.
Asia host 10 institutions out of top 30 institutions on the list with courses such as chemical, civil and electrical engineering, and 8 in mechanical engineering. This proves that Asian institutions are now gradually becoming tough global contenders.
"The STEM disciplines have been the primary focus of global competition over the past decade as institutions in countries such as Singapore, Hong Kong, China and Korea have emerged as genuine competitors to the traditional research powerhouses in the US and UK," said Sowter.
Harvard topped the ranking with its 11 courses out of 30 featuring in the poll conducted by QS World University Ranking by Subject.
How does this post make you feel?