IIT Delhi Professor Designs Odourless and Waterless Urinals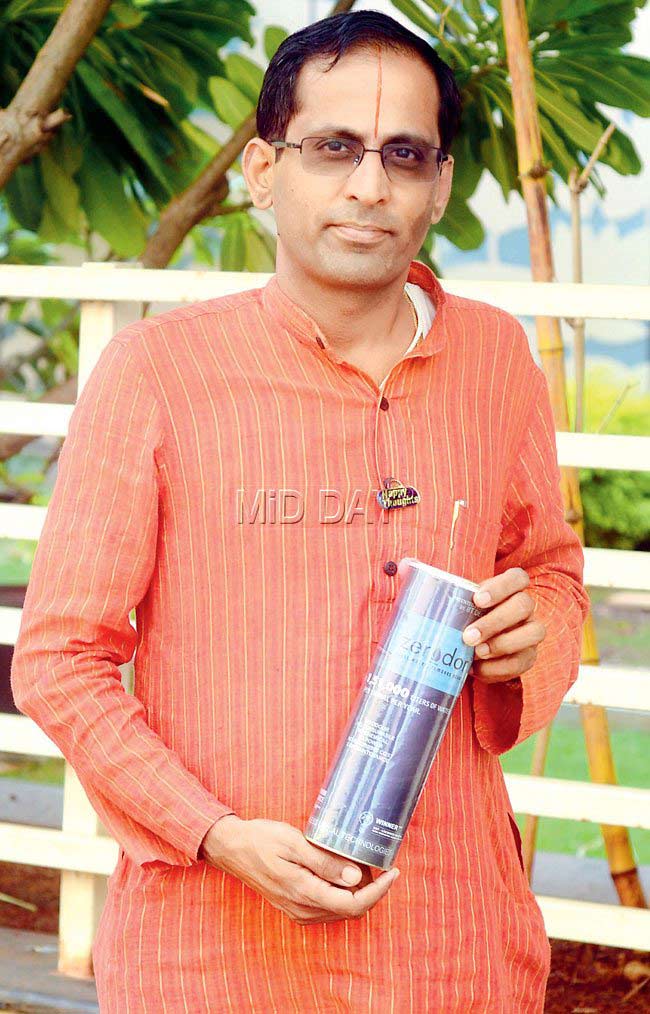 A recent invention by an IIT-Delhi professor offers waterless and odourless urinals which is a welcome respite from nausea-inducing stench from public urinals.
The idea first sprouted with the need to conserve fresh water, more so in areas where it cannot be re-used, for example in restrooms. "It was realised that restrooms are using a lot of fresh water, even when there is no real need. We still don't have technology that can make contaminated water fit for re-use in our country. Therefore, we felt the need for water-free urinals," told Dr V M Chariar who is a professor of rural development and technology at IIT-Delhi.
With the technology developed by Dr Chariar there's no need of water to flush away waste in these urinals, which can be used in homes, public spaces and in institutions. Four thousand such urinals have already been installed across the country. While at present, only males can use Chariar's urinals, women-friendly urinals will be launched by November this year.
The urinals look just like conventional urinals in terms of design and can be used in the same manner. But they save close to 1,70,000 litres of water.
Dr. Chariar adds, "These urinals also lead to smaller quantities of sewage apart from the reduced usage of fresh water." Moreover, these urinals do not need expensive plumbing accessories.
The chances of spreading communicable diseases are also reduced by the dry and touch-free operation. Chariar explained, "An added advantage is the presence of an odour trap mechanism, which uses sealant liquid. The microbial control and curtain valves fitted to waterless urinals help prevent odour developing inside the drainage lines."
He also added, "The cost of this technology is one-fifth of what similar technologies cost in our country. Maintenance is also inexpensive. In order to ensure that the project is installed in full force, we are thinking of acquiring funds from UNICEF."
More than funding to ensure that the project is implemented in totality, Dr Chariar thinks there is immense need to build awareness through campaigns. "In India, sanitation is a complex issue and in order to ensure proper installation of these urinals, there is a need to make the public more aware of high-standard sanitation facilities. Also, the government will have to play a much bigger role."
To install these waterless urinals in public spaces, including railways, Dr Chariar is already in talks with the ministry as well as the Indian Railways.
Chariar added, "Many corporate firms are also looking to invest funds into this sector; all they need is proper planning. We only need to ensure that it is implemented as well as maintained well in the future."
How does this post make you feel?