Hearing Impaired IITian develops an app for Visually Impaired People!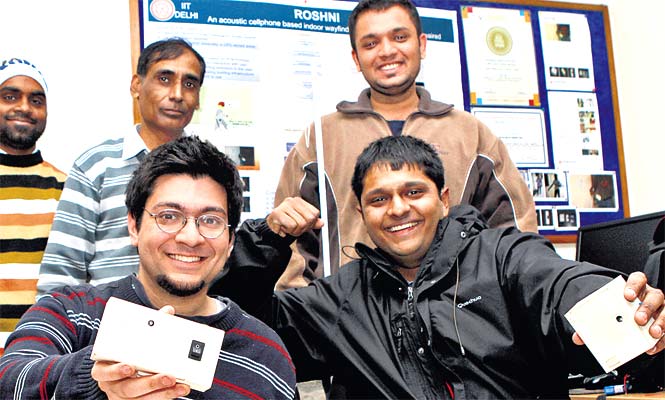 New Delhi: Dhruv Jain is an IITian and a trekker and had been a competitive swimmer when he was in school. This feisty 23-year old has long overcome his hearing impairment as an obstacle to his success. Now, his dream is to help other people with disabilities by making systems and devices that can enhance their mobility and communication ability.
After graduation, Dhruv chose to be part of an assistive technology group in IIT Delhi where he led a project called 'Roshni' which will help visually impaired people to navigate doors independently. Funded by Samsung, this mobile phone app consists of wall sensors in the form of waist-worn device and a mobile-based voice user interface. Mobile handset used variants of the Android operating system for the purpose.
The other team members on the Roshni project included Shiveesh Fotedar, Madan Verma, SD Sharma and Krutarth Patel guided by Prof M Balakrishnan. The device has been successfully tested by two dozen visually impaired people across different age groups with the help of the National Association for the Blind.
Device Roshni is expected be available in the markets in next six months.
How does this post make you feel?