An Ex-IITian and a BESU Student in TMC War Zone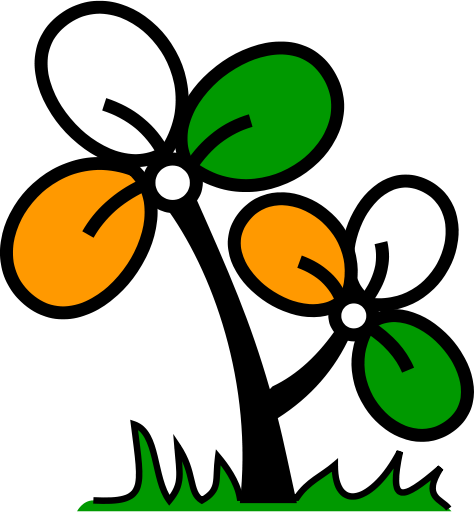 All that an impressive CV of a business management student from IIM-C boast will soon be overshadowed by a very compelling footnote—a month long internship at the Trinamool Congress (TMC)—to be added soon.
Tanmoy and Sampriti are two students among 14 other students from IIM-C who applied for the internship. Although the list boasted 17 more students who were later denied internships as they were first year students. Tanmoy and Sampriti were selected after an interview with Trinamool Congress Rajya Sabha MP Derek O' Brien over the skype.
The duo will now have to work at Trinamool's offices in Topsia and Rashbehari Avenue. They will work closely with the media and communications teams to catch as many eyeballs as possible with unique strategies. Already blessed with lucrative MNC jobs, both are all set to their corporate stint right after their tryst with TMC.
"I had a brief off-shore stint in Oman after completing my metallurgy engineering from BESU. I joined IIM-C and plan to work for the next six-seven years. Thereafter, I want to join politics. Look I come from Bolpur. We've seen politics and how it shapes life from very close quarters. I remember my mother was once offered a chance to contest local polls on a Trinamool ticket. She chose not to then for personal reasons. So this was always there in our family. I admire Mamata Banerjee as a leader. And I believe, given the right people around her she can achieve everything," said Tanmoy.
"You know my exposure to politics is a bit depressing. I contested three student union elections in Delhi IIT and lost all. The only election in my life, I won, is at IIM-C as the general secretary. I have always grown up knowing Jyoti Basu to be the chief minister of Bengal. The first time I actually felt the impact of changing times was during my stint with Bhel in Haldia. These were the times when the Singur agitation was on and Nadigram was brimming with tension. I hope working with Trinamool in the lead-up to polls helps me understand how people's expectations are met and tackled," said Sampriti who grew up in Chattisgarh.
Sampriti is an ex-IIT Delhi student while Tanmoy his finished his engineering from BESU.
This post was published by Rakesh Singh, The product head at askIITians and an IIT- Delhi and IIM-Kozhikode alumni.
How does this post make you feel?