Destiny Ride to the IIT Where I Found My Love!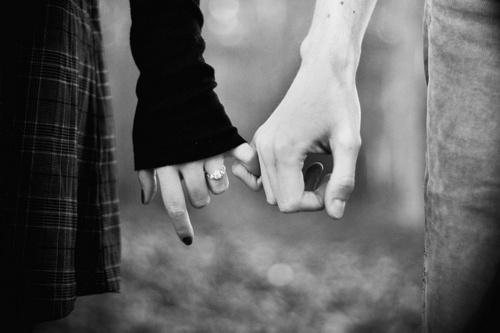 It was the day when I was about to take a new turn in my life. I was in Top 10 students in Askiitians. Everyone, including Aditya & Nishant Sir, was expecting my IIT JEE AIR to be under #50! It was the day of the IIT JEE exam!
As I entered the hall, my eyes fell on the beautiful face of a girl. Her wavy hair bounded her moon-like face like dense black clouds and her eyes were a bewitching mix of moonshine and twinkling of stars. For some time, it seemed that I had entered a trance. I forgot that I was in an examination hall.
I regained back my senses only when she took her place. It took an effort to control the onslaught of new and strange emotions in my life. I glanced at my watch and saw that I still had 10 minutes before the exam would start.
I walked quickly to my seat, took a deep breath and involuntarily looked at her once again. Perhaps, she was praying to God.
I was quite confident before I saw her but now, a new fear gripped my heart. Truth be told, the paper was not quite tough but I had difficulty concentrating on it. During the exam, my eyes would dart over to her on their own. It happened at least 10 times in three hours! Every time, she was very busy writing her paper!
I did realize how important my paper was and I tried my best to keep control over myself. Somehow, I managed to finish the paper. However, I was not happy with my performance after the examination. I tried to find my girl after the exam but she was nowhere to be seen!
I don't know whether I was sad because of my poor performance in the paper or because I could not see her anymore. I didn't even know her name. I was angry and perhaps, I was in love for the first time.
Until then, I had been studying at a Boys' School and had no interaction with girls.
Days went by. Where everyone was expecting me to achieve an AIR under #50, I was wondering whether I will even make it to the Top 5,000 or not. Obviously, when results were declared, my parents and my teachers were not happy at all. I managed an AIR of 47** and had to choose some stream in IIT Roorkee. My hopes of making it to the IIT Bombay came crashing to the ground.
Eventually, the first day of college came. I was upset for not being able to fulfill my dream but I was also excited about starting a new life at college. Somewhere, I was wondering how could I let a girl, about whom I knew nothing (not even her name!) break my long-cherished IIT dreams. Or did it really had no meaning for me? Do dreams really matter? Was it all my fault?
For the entire day, my eyes were making a note of each and everything in the colleges where I had to spend the next four years of my life but my mind was mulling over such thoughts again and again.
The first 1-2 days passed in the Orientation session. Next day, I had fever and I did not attend the college. I reached my class on the third day and took a seat in the third row. My pen fell down as I sat and I stooped to pick it up. Just then, a girl entered the class. I could only see her legs wearing elegant blue jeans.
She came and sat in the second row, just in front of me. I smiled secretly over how I compared this girl who had left her hair loose with my dream girl who had tied her hair neatly at the back the day I saw her. My heartbeats rose once again! I was wondering what was happening to me. Am I going to fall in love with this girl too? Am I turning into a love-any-girl within the reach types? 😛 😀
Introductions started. Everyone was introducing themselves. The girl in front of me told her name to be Riya Singh. I loved her name and noted that we had the same surname. I was yet to see her face though.
When I got up to introduce myself and said that my name was Ambar Singh, she noticed the similarity too and turned back to look at me. She was the same girl – the girl of my dreams!
My eyes went wide. My rising heartbeats shot up further. I am not a writer and it is difficult to put down the feelings in words! (I hope you guys understand.)
My Professor noted me going pale and asked me if I was alright. I could not say anything and just sat down numbly. She smiled at me but it seemed that I was unable to respond appropriately. I could not believe my eyes or my luck!
After almost a month, I gathered courage one day and told her everything. She thought I was fibbing. I showed my admit card to her and point out the examination centre to her, which was the same that she had visited on the examination day. Only then, she believed me and said, "Sorry!" as she felt that she was the reason behind my failure to reach IIT-Bombay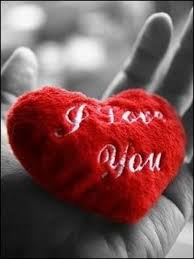 I was on an automatic mode. I said, "I love you!" (i was hardly thinking about this i was thanking my destiny to bring me near her)
She asked me some time until she could figure out her true feelings for me. We decided to be best friends until then.
Fortunately for me, she did found 'love' for me in her heart and now, she is my wife. Right now, she is sitting beside me and reading our story of love as I am typing it. J
We have decided to contribute our story to askiitians blog!!
Moral of our story: "Whatever happens, happens for the best!" Who knows when the boat of destiny will take you to the shore where you will find boundless jobs and unlimited happiness!
And to my wife, I again want to say, "I love you, Riya!"
We received this beautiful story on our email blog@askiitians.com.
Follow us on social media platforms such as Facebook, Google Plus and Twitter, and subscribe to AskIITians newsletters if you appreciate our efforts.
This post was published by Aditya Singhal, co-founder of askIITians.
How does this post make you feel?