Department of Textile Technology, IIT Delhi
4 years B.Tech programme | Course Code – TT1
To begin with, let's dismiss the unpopular myths and the disparaging comments surrounding the field of Textiles. Well, this department was the first one to come up at IIT Delhi, with a separate building dedicated to it which houses classy labs, including the reputable SMITA lab (Smart Materials and Innovative Textile Applications), for you to get some enriching handson experience and not just theoretical knowledge. The department offers a plethora of courses, ranging from the study of molecular structure and characterization of fibres to manufacturing of fabrics and special functional coatings (water repellent, stain resistant, crease resistant, flame retardant, to name a few). Apart from the core or compulsory courses, there is an intriguing range of departmental elective courses from which you can choose, depending on your interest. Is it arousing your inquisitiveness already? Well, it is bound to, as you dive deeper! In a nutshell, opportunities offered by the department are gargantuan!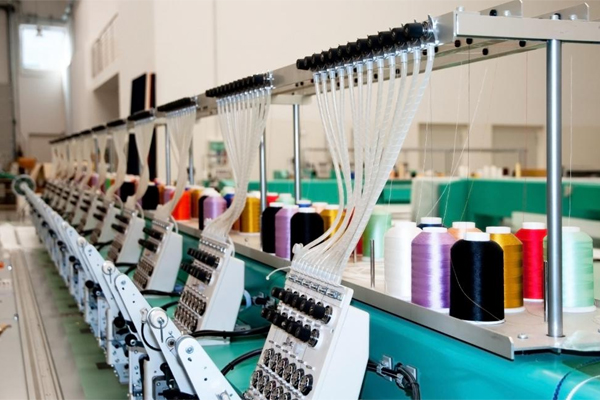 Far from the usual misconception, Textile Technology is not about fashion and designing clothes. Textile Engineering is the study of textile production, processing and it's compatibility for the use of common man. It combines the principles of engineering with specific knowledge of textile equipment and processes. This field of engineering draws inputs from various other branches of engineering like chemical, instrumentation, computer, structural, electronic and mechanical engineering. Textile Technology/Engineering deals with the application of scientific and engineering principles to the design and control of all aspects of fibre, textile and apparel processes, its products and machinery. These include natural and man-made materials, interaction of materials with machines, safety and health, energy
conservation, and waste and pollution control.
Here are some captivating points on various domains in this field:
How is the clothing I am wearing actually made? You would have never ever imagined in your dreams, how intricately the textile machinery is designed and finally realized. You will be perplexed to know about the so-many stages a cotton boll growing in the fields of Maharashtra goes through, to eventually become the cotton shirt that you wear to look personable 😉
Rolls Royce, Boeing's Dreamliner! Sounds exciting? A major percentage of their bodies is made up of textile structural composites, which give the advantage of high strength-to-weight ratio as opposed to conventional use of metals. Related courses in this field will give some in-depth knowledge about the structure, working and mechanics of such materials.
Heard of ASIMO? Humanoid robots? Artificial muscles are one of the integral ingredients in the making of robots. You must have heard of Laparoscopic surgery which is used in gall bladder removal, for instance; it too uses robotic arms to assist the surgeon. Studies in the field of polymer science are being used to develop artificial muscles which can deliver power which is many-times that of a mammalian muscle.
Artificial skin, 3D bioprinting for scaffolds in tissue engineering: A course on medical textiles will give you fascinating insights on how Textiles can be combined with Biochemical Engineering and Biotechnology to create, say, bandages which prevent post burn contractions, super absorbent baby diapers and sanitary napkins etc.
Textile Reinforced Concrete (TRC) and Translucent concrete! Have you noticed the splendid architecture of some buildings? Or at night when you are enthralled by looking at magnificent pieces of marvel?  Thanks to the new-age ultralight TRC which has made this possible; in fact Germany has already started making structures using this technology. Optical fibres reinforcing concrete can give an ornate and swanky look on the exterior as well as in the interiors of buildings, homes and offices.
Nanotechnology, Functional Textiles: This is one of the most appealing sphere in the world of textiles. Carbon nanotubes, electro-spinning, temperature controlled functional clothing, UV resistant nanofinishes (as a solution to the temporary sunscreens) are latest developments with some mind boggling technology behind them!
Textile Business Management: If your aptitude is more towards the business side, you can choose to do a departmental specialization in this area. You can opt for courses like Supply Chain Management (which is an integral part of any organization or firm, and not just textiles), Costing, Project Appraisal and Finance (it will give you some
insight into managerial accounting and financial management), Operations Management, to name a few. [The second option of departmental specialization is 'Technical Textiles' wherein you can take up courses related to aforementioned points i.e. 1 to 6]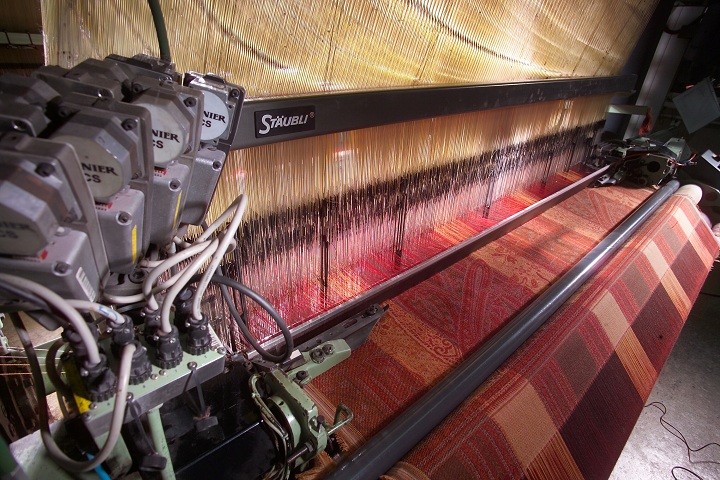 So, having covered the technical details, let's move on to the much awaited query burdening your mind – "Where do I land after getting a B.Tech degree in Textile Technology?" More than words can explain, you will get to know of the nuances of this field when you actually study the subject. And in the process, you will find your niche area, the one which offers scope to achieve your potential. I can pen down a few options, though.
There are ample opportunities for research and development in this field, given the pace at which it is growing. You can explore this option by doing projects and a couple of summer internships. If you find it interesting, you can pursue Masters or PhD here or at universities abroad (Japan, Germany, Czech Republic, USA to name a few) in your field of interest. No wonder, with considerable and serious effort, you may just land up with a commercialisable innovation!
If research is not your genre, you can try going for a core job in the textile industry or textile firms, where the technical knowledge from your branch will come handy. There are quite a few lab courses in Textile Engineering, which are mandatory. You will gain a lot of practical experience from lab work.
In case textile engineering doesn't interest you, you can opt for a minor degree in some other field like computer science, electrical, applied mechanics, chemical, economics, management etc. But you'll have to put in extra effort for this since you'll be required to do extra courses and credits (in that particular field) besides the regular Textile course curriculum. This will open up your job prospects in many other firms.
If you don't want to create hassles and stress by opting for a minor degree, you can simply opt for courses in the subject of your choice as a part of Open Category electives. But, in any case, you have to do the epartmental courses to complete the degree requirements.
You can get into banking and consulting jobs too; you are mistaken if you feel that textile engineering will be a deterrent in fetching corporate jobs. Also, if you are interested in pursuing a career in management, you can straightaway join management institutes after IITD. There, you will be at a level playing field with students from all other branches and you will have the opportunity to reframe your career.
To summarize, there are countless buried and undisclosed opportunities for you to uncover, explore and innovate! You just need the ardour to keep going and the requisite guidance. All the best, make a wise choice and I hope you make the most of being in this department, if you land here.
Cheers!
~ Aastha Agarwal
Graduate, Dept. of Textile Technology, IIT:D
About BSP (IIT Delhi): The Board of Student Publications, IIT Delhi publishes the journalistic and creative content relating to Engineering. The main aim of BSP, IIT Delhi is to provide high quality publications to the students so that their expression of creativity and personal views can be encouraged. Also, It focuses on reporting all the events across campus to people so that they remain informed about all the institute happenings.
How does this post make you feel?