Cut-offs Expected at 100%, mixed reactions from Students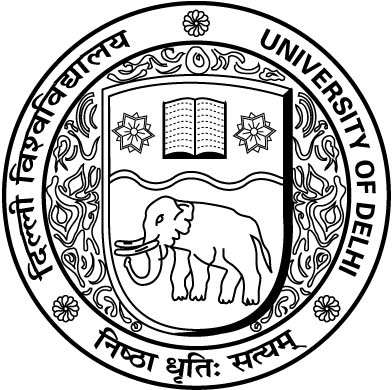 Last Thursday was a much awaited day in many households. The CBSE Class 12 results day brought with it a lot of anxiety and sleeplessness for many students and their parents. At the end of it many rejoiced, cut cakes and made merry. A total of 8, students scored more than 95 per cent in CBSE Class 12th results, whereas the number of more than 90 per cent scorers reached an all-time high of 59, 591, thus recording an increase of 15, 000.But then there were also homes where tension didn't fade, where the results were just a harbinger of a lot of struggle in the coming days.
Delhi boy Sarthak Agarwal, the 99. 6 per cent scoring genius, was all-India topper in CBSE class 12 results. The boy scored 100 in Economics, Maths, Physics and Chemistry, and a 98 in English language. With this just being an example for a 100 per cent best of four, it isn't impossible to see an increase in the Delhi University's cut offs.
Last year witnessed the Delhi University cut off at 99.25 per cent after the result of Class XII exams, and last to last year it soared to 100 per cent. Now this year still holds to see what the cut offs will be like for specific streams. Though, one thing is for sure that the competition to get into the college of one's own choice is surely getting tougher, which is quite evident from CBSE Class 12 results.
One thing to note here is that the process of deciding cut offs is not based on the results of CBSE Class XII exams. It is decided solely basis the applications received, plus keeping in view the past learning. The application form this time holds to let the student decide which subject they wish to study and not the choice of college.
This goes out to say that, if an applicant with a 99 per cent applied for Political Science (Hons.), and since he does not mention the choice of college, then he is applying to all colleges which have the option available. So in that case, the off campus college which do not have high cut offs otherwise, would also be taking the candidate into consideration, and would have higher cut offs.
The admissions in Delhi University have continuously increased every year. This time, the first day of distribution of Delhi University forms saw a total sale of about 50,000 forms, picked up from various centres and downloaded from the site, all included.
The implication of high marks obtained by some Central Board of Secondary Education (CBSE) and ICSE class 12 students, has a negative effect on the admissions of those who do not secure very high marks. Sometimes even the fourth cut off turns out to be unaccommodating of these students.
As a result, the students are forced to take admissions in various private universities, thus spending huge sums of money, which is almost ten folds of what a student needs to spend in Delhi University. Possibly now the time has come to revise the leniency with which the board papers are doled out marks in!
This post was published by Aditya Singhal, co-founder of askIITians.
How does this post make you feel?