CBSE needs to revise its way of Students Evaluation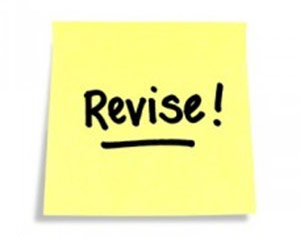 As per Sarita Manuja, the Director of Centre for Assessment Evaluation and Research (CAER) syas that though the written examinations cannot be done away with completely, but there is a need to change the way children's performance is assessed.
The MCQs (Multiple choice questions) play a vital role in assessing where the understanding levels of a student lies.
In an interview with Deccan Herald, Manuja said "Right questions must be framed to better assess the progress of a student in each class. There is a possibility that multiple choice questions can find place in class 10 board exams."
The CEE, which stands for the Continuous and Comprehensive Evaluation, is a newly introduced education system by the Central Board of Secondary Education. A brainchild of CAER, this body gives advice to the CBSE on the kind of questions which need to be framed, and also about how to analyse the answers which the students have attempted.
Commenting on the traditional written examination system, the CAER director explained that there is no board or system in the world that has done away with written examinations completely.
Checking the understanding levels in students
A student's level of understanding should be checked at regular intervals, and this is precisely an area where CCE specializes in.
Manuja added that if two students get equal marks in exams, it doesn't mean that their level of understanding is also of the same level. Till date we have been thinking marks imply same level of competence. But it is not true. It needs to be changed.
The Centre for Assessment Evaluation and Research is a public-private partnership between the Central Board of Secondary Education and Pearson Charitable Foundation (an NGO), which came into existence in the year 2012.
As quoted by Manuja at the CBSE-CAER International Conference 2014 on 'Global trends in large scale assessments', "The quality of education can only be improved if we have trained teachers." She also added, "The biggest challenge that the CCE faces is lack of quality teachers, so CBSE should pay more thought to training teachers."
The Centre for Assessment Evaluation and Research also works through an executive council led by chairman of CBSE Vineet Joshi. Joshi supported Manuja by adding, "As educators, we are not only able to provide in-depth education but we are also able to judge the potential of the child aptly. With CCE, CAER has given us the way to help children develop themselves better."
 For cbse guess papers, cbse sample paper for class 10, cbse class 12 sample papers and cbse study material, please click here.
How does this post make you feel?