The Bansals of Flipkart brought about the much required reformation in e-commerce in India!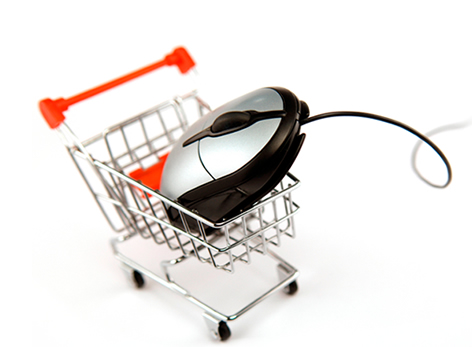 You must have heard about the famous site Flipkart. But did you ever ponder over the idea that, how exactly did it come into existence? I am sure many of you would be surprised to know that it was indeed a joint venture of two IIT Delhi graduates!
It was in 2007 that the duo Sachin Bansal and Binny Bansal abandoned their comfy jobs at Amazon to turn business tycoons. It was not very easy for them to take this step. They had to face intense parental opposition to begin on their own. They first endeavored to build an online shopping comparison engine, but finally their focus turned towards ecommerce and Flipkart.
In 2007, e-commerce had not really developed and was in its raw phase. Various concerns were struggling with issues like poor internet facility, imperfect engineering skills and restricted customer experience. So, the Bansals actually lamented many a times on their decision and they had realized that they will have to work out many rules of the game. They initiated with book delivery and trusting the stiff and inflexible India posts and private courier services, Flipkart has already earned $500 million in merchandise. And friends, they wish to double that and that too in a span of 2 years! Yes, you read it right just in two years! We share with you some of the rules of the game that they framed and reframed to take Flipkart to the level it has reached today! 

Revived the online experience of customer..

When they started, e-commerce was in its initial phase. Though there were travel sites like IRCTC and makemytrip which were picking up pace but customer experience was pitiable. There were some established ones also like E-bay (first as Bazee), but Flipkart was the first to focus on the customer experience. In fact, when they began, people did not expect to receive their goods on time.
Built their own systems in case of poor logistics…
The Bansals had a whole lot of ideas to take their concern to another level, but logistics were not favorable. The issue first surfaced when they stepped into electronics. They wished to add numerous value added services like cash on delivery, returns management, try-and-buy in fashion, but the prevailing infrastructure could not afford it and hence they built up their own delivery networks. As a result, they managed to expand from 20 cities to 1000.
Experimenting through internet…
Bansals used internet to test their product range with users. Internet allows making changes every hour and so they would try out and make changes in the interface like color and product range and test them with users. Since the results are attained within minutes so this really helped them to attain what exactly was in demand.
Focus on quality….
Flipkart was known as an online book provider for the first three years. They just focused on their quality and aimed at offering superlative consumer experience. They only sold 100 books in 2007and December 31, 2007 was a day when they did not get even a single order! But they did not lose hope! By the end of 2008, their orders reached 1000 a day and they started getting recognition for books in 2009.
When the focus turned towards electronics…
Once they started getting recognition for books, they expanded and included electronics. The customer service experience started falling. Since the books were a comparatively inexpensive item so it was very easy to deliver it. But the scenario was quite different in case of electronics. This was a big exercise and a year's worth of work on technology, supply chain, logistics and marketing. They then introduced a 24/7 customer support unit.
This piece clears one thing that it is very important to have faith in yourself. It was the determination of the Bansals which helped them to attain this level!
This post was published by Aditya Singhal, co-founder of askIITians.
How does this post make you feel?