VIT ahead of most IITs in research, aspires to grow as big as MIT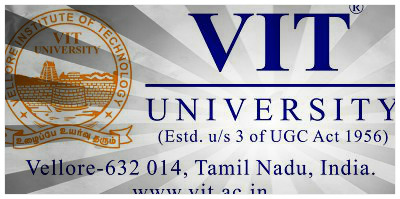 New Delhi: Vellore Institute of Technology, VIT for short, has been in news for several reasons this year – from announcing a science contest for school-level children next year to joining hands with biotech firms for research and development. It created a new record in September this year when over 2,000 B.Tech students at VIT got 3,934 placement offers – the largest number of offers made at a single institute in South India in the very first session of campus hiring. Now, it has yet another feather in its cap.
VIT has overtaken most IITs (except IIT Delhi and IIT Kharagpur) in the publication or research papers, which is a vital factor taken into account by all major university rankings worldwide.
Ex-politico VIT Chancellor Dr G Viswanathan however says, "VIT is not competing with the IITs. We aspire to grow as big as the MIT (Massachusetts Institute of Technology)."
Dr Vishwanathan who has recently released his biography in English and Tamil on his 75th birthday also said that VIT has earned global recognition and has about 25,000 students hailing across different states of India and as many as 50 countries.
The institute offers scholarships and free education to the underprivileged in the state of Tamil Nadu too.
This post was published by Aditya Singhal, co-founder of askIITians.
How does this post make you feel?