Study at BITS Pilani Reveals Social Media Risks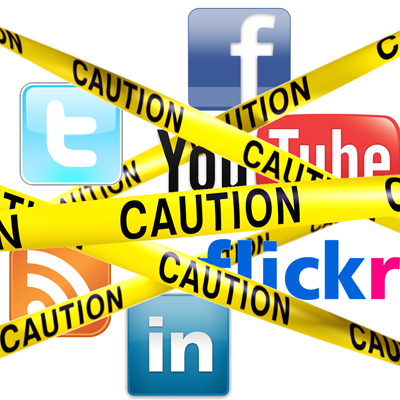 According to a new study, misinformation spread deliberately through social media networks can change people's behaviour.  Researchers from the BITS Pilani in Hyderabad say that people's blind faith in information distributed on the Internet and social media sites makes them vulnerable to exploitation.
Social media networking sites are an easy medium to spread false information and have helped change people's behaviour like never before. The unparalleled pace at which information is disseminated through social media makes it hard to stop, lest steps are taken on time.
Researchers from the Hyderabad campus of BITS Pilani have studied ways in which wrong information spreads online and the challenges posed by Internet.
Doctoral student K.P. Krishna Kumar and Dr G. Geethakumari, Assistant Professor at the department of computer science published their findings in the International Journal of Communication Networks and Distributed Systems. They argue that the faith that people have in information obtained online is so implied that it can be counterproductive and even used to target organisations. Such attacks are called as "semantic attacks" and scientists have regarded them as the soft underbelly of the Internet.
Combined concepts from cognitive psychology and computer science have been used by the researchers to propose a methodology to detect such spiteful campaigns.
According to this study, social networking has added to the challenge of preventing misinformation. Researchers explain, "A semantic attack in which misinformation is deliberately seeded into a social network to affect the behaviour of the maximum number of people possible has only emerged recently as a troubling concept."
They cited examples of a mass exodus from an Asian nation due to fears of swine flu from a rumour that was spread online. There was also a mass exodus of people from the northeast from Pune, Hyderabad and other cities after inflammatory messages spread through social media like wildfire last year.
How does this post make you feel?