Ravinder Kaushik – Black Tiger of India and a Major in Pakistan Army!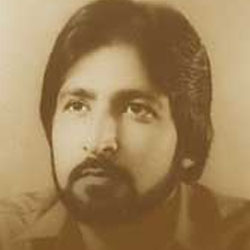 Ravinder Kaushik was a consummate theatre artist. It was his talent that attracted RAW – the Intelligence Agency of India – to recruit him as an undercover agent in Pakistan. He was just 21 at the time.
Born on April 11, 1952, Ravinder was born in Sri Ganganagar, Rajasthan. He received an extensive training for two years in Delhi for the high-risk Pakistan mission. During this time, he received religious training in Islam, learnt Urdu, underwent circumcision (as Sunnat) to pose as a Muslim and learnt minutae about Pakistan.
In 1975, he left for Pakistan at the age of 23. He knew Punjabi – the language spoken in a major part of Pakistn – well as it was the language of his hometown.
This was just the beginning of his extraordinary story.
He was re-christened as Nabi Ahmed Shakir in his new role. He did LLB from Karachi University and became a commissioned officer in Pakistan Army. He got married to a local girl Amanat and had a daughter with her.
He was such a perfect actor that he went on to become a Major in Pakistan Army and remained undetected for several years. During his stint in Pakistan Army, from 1979 to 1983, he passed valuable information to RAW which gave an edge to the Indian defense forces.
His unwavering patriotism and his will to serve his nation won him the title of 'Black Tiger' by then-Home Minister of India S.B. Chavan. Some say that the title was actually conferred by the then-Prime Minister of India – Mrs Indira Gandhi.
In September 1983, Ravinder Kaushik's destiny took a downturn. He landed in a hot soup for no fault of his. RAW had sent another agent – Inyat Masiha – to contact their Black Tiger. But the Pakistan's intelligence agencies caught him. Inyat gave in and revealed the true identity of their Major Ahmed Shakir.
As expected, he was captured and tortured at an interrogation centre in Sialkot for two years. He was sentenced to death in 1985 – which was commuted to a sentence for life term by Pakistan Supreme Court lter. Ravinder died a martyr in 2000.
Out of 26 years he spent in Pakistan, Ravinder Kaushik underwent great agony for 17 years. His sacrifices were not celebrated but he was a true tiger – the real hero of India.
This post was written by Nishant Sinha, co-founder of askIITians.
How does this post make you feel?