Police Investigating Team Seeks Help from IIT-Bombay
The very unfortunate mishap at Adlabs Imagica theme park recently left many visitors terrified of possibilities of many other such accidents in future. One of the bogies of a roller coaster ride derailed in the theme park causing serious injuries to a mother and daughter duo.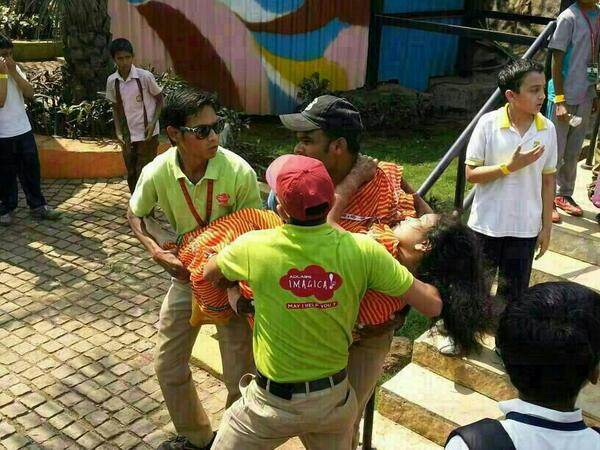 This case was being investigated by the Khalapur police until its team failed to determine the exact reasons of the disaster. The Khalapur police team is now in the process of sending the derailed bogie of the 24-seater roller coaster ride "Bandits of Robin Hoods" to IIT-Powai (IIT-Bombay) to ascertain whether this disaster was caused by any mechanical failure.
If engineers at IIT-Bombay confirm it as a mishap caused by mechanical failure then the manufacturer of the roller coaster will be taken into custody.
"We were going to send the bogie to the forensic lab but they said they didn't have the necessary expertise to deal with machines," told senior police inspector Chandrakant Deshmukh of Khalapur police station.
This mother-daughter duo hails from West Bengal. Poornima Rathi (32) had to undergo an operation by a Maxillofacial surgeon for a fracture in chin while her daughter Mamta (16) received 16 stitches.
In the wake of this unfortunate event, a blame game between manufacturer and Imagica authorities has started. Chief members of Imagica authorities blame the manufacturer of the roller coaster for producing a defected product. This product had guarantee of two years for smooth operation. The authorities say that two years have not been completed.
With this proclamation coming from Imagica authorities, police believe that this is the negligence on the part of the manufacturer.
How does this post make you feel?