NIT Calicut: Why to Join It and Why to Avoid It?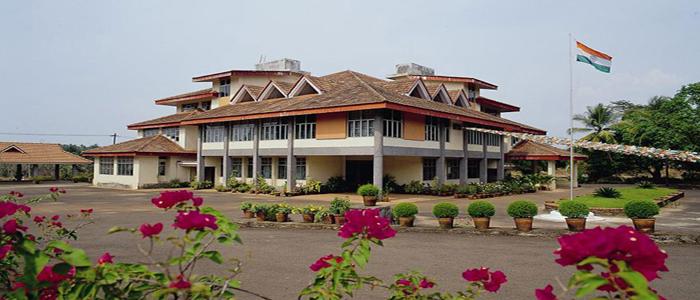 Established in 1961, National Institute of Technology Calicut or NIT-C was known as Calicut Regional Engineering College/ CREC, until 2002. The college is among the very few institutions in the country to host a Supercomputer of its own.
NITC was ranked 5 by the India Today Best Engineering colleges 2012.
In rankings limited to government institutes, NITC was ranked 18 by the Mint Top 50 Government Engineering Colleges of 2009.
NITC Architecture department is ranked 5 by the Outlook India Best Architecture colleges in India 2013.
NITC has been ranked 10th in Indian Subcontinent by Webometrics Ranking
Placements: NIT C boasts of an excellent placement consultancy and has a record of 100% placements for its students. The top recruiters for NIT Calicut Placements are HP, Ashok Leyland, Global Logic, Bharat Petroleum, GE, HSBC, Intel, Google, CTS, Microsoft, DLF, Time, Satyam, Samsung etc. The average placements is between 8- 10 lakhs per annum for the B. Tech graduates. The most coveted course amongst the B. Tech courses is Computer Science and Engineering.
According to the official records, Mr. Tijo Jose, M. Tech (CSE) student of the Computer Science & Engineering Department, received an International placement offer from Google Inc. with an annual salary of  US $1, 30, 000 (Rs.70 Lakhs per year), which is the highest ever salary offer received so far by an engineering student in Kerala.
Faculty: There are about 138 faculty members at NIT Calicut. The faculty-student ratio is 1:21.8.
Notable faculty of Calicut NIT include-
Dr M.P. Chandrashekharan- Former Director of NIT Calicut.
Dr Lilly Kutty Jacob- HoD of ECE Dept. at NITC. Also a visiting professor at National University of Singapore.
P. M. Jussay- Historian, Author of 'The Jews of Kerala'.
Dr. S. Unnikrishna Pillai- Faculty at Royal Military College of Canada, , Founder- Director at Co-operative Academy of Professional Education, Author of RCC Design in Canada-McGraw Hill-Ryerson Fellow of ASCE.
Facilities:
Hostel: 13 hostels on the NIT Calicut Campus to accommodate student, make it fully residential institute. Each hostel has its own mess. All hostels are connected to the Campus Networking Centre through which internet connectivity is provided free of cost. Each hostel contains a common room with cable TV, indoor games and daily newspaper faciities.
Sports: NITC has a gymnasium, an open air theatre, swimming pool, an auditorium and facilities for outdoor sports like football, tennis, volleyball, roller skating, badminton, hockey and basketball. Calicut NIT also has a cricket ground where Ranji Trophy matches have been played!
Central computer centre.
Central library.
Technology Business Incubator: Its objective is to help the development of start-up ventures in electronics and IT.
Students Groups: The student organisations at NITC include Enquire (the NITC Quiz Club), Club Mathematica, Robotics Interest Group (RIG), The Forum for Dance and Dramatics(DND), The Literary and Debating Club (LND), Computer Science & Engineering Association (CSEA), The Music Club, Audio Visual Club (AVC), Society of Automotive Engineers (SAE) student chapter, Team Unwired (Engineering and Technology Club), The Industrial and Planning Forum (IPF), the Indian Society for Technical Education (ISTE) Students' Chapter, Adventure Club (Ad-Club) the Nature Club, and the Indian Cultural Association.
Professional bodies with student chapters include NIT Calicut ACM Student Chapter, Computer Society of India, the Indian Society for Technical Education, Institute of Electrical and Electronics Engineers (IEEE) and The Institution of Engineers (India).
College Festivals:
Tathva is the annual techno – management fest organised by the college (NIT Calicut techfest).
Ragam is the cultural festival of NITC. It is held in the memory of former student P.Rajan who died after being held in police custody, ostensibly for being a Naxalite.
NIT Warangal: Why to Join It and Why to Avoid It?
How does this post make you feel?