NIT Warangal: Why to Join It and Why to Avoid It?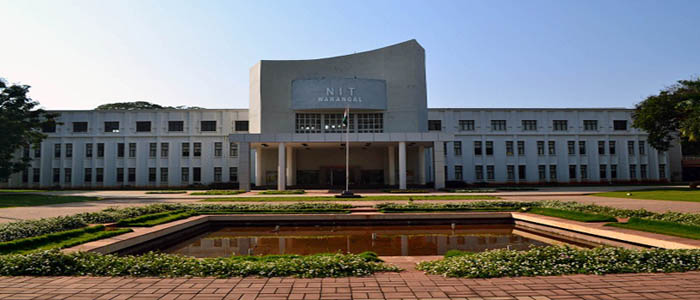 One of the top NITs in India, NIT Warangal is the only NIT considered to be at par with the IITs. It is consistently ranked among the Top engineering colleges of India. National Institute of Technology, Warangal or NIT-W was the first among the regional engineering colleges in India and has carved its niche as an Institute of National Importance.
Most popular branch in NIT Warangal is Computer Science & Engineering.
JEE Main 2013 cutoff rank for CSE at NITW was #1967.
Ranked #4 in placements by the Dataquest-IDC-NASSCOM Survey on India's Best T-Schools,
The placement scenario for other departments is good too. In 2013, NIT Warangal bagged about 650 jobs with packages mostly between Rs 3.5 lakh per annum to Rs 65 lakh per annum. On an average, a CSE student got a job offer of Rs 9-10 lakh per annum while an ECE student got an offer of Rs 7-8 lakh per annum.
The top recruiters were Facebook, Microsoft, Yahoo, Google, Flipkart, Epic Systems, Directi, and Oracle. Core engineering firms included Dr. Reddy`s Labs, Hindustan Unilever, Schlumberger, Halliburton, and ITC Limited.
According to campus sources,
| | |
| --- | --- |
| Campus Placements in Year | Highest salary package offered to NIT Warangal students |
| 2013 | $135,000 (about Rs 84.6 lakh per annum) – by Facebook to CSE student K. Gopi Krishna – highest-ever offer made to a NITW student yet. Microsoft also extended 9 job offers of Rs 75 lakh per annum. |
| 2012 | Rs 60 lakh per annum by Microsoft |
| 2011 | Rs 45 lakh per annum by Facebook to a Computer Science student which was a record then – far more than the highest pay of Rs 20 lpa offered at NIT Warangal until then. |
NIT Warangal is accredited by the United States Educational Foundation in India (USEFI) and the British Council allowing a large number of B. Tech pass-outs from here to pursue graduate studies in the US and the UK.

There are about 200 faculty members at NIT Warangal. The faculty-student ratio is 1:10.4. Notable faculty of NIT Warangal include the likes of Rao Remala who was the first Indian employee at Microsoft and V R Ferose, the Managing Director of SAP Labs, India who was also nominated by Young Global Leader by World Economic Forum in 2012.

Almost all the departments at NIT Warangal are engaged in research activities – including CSE, ECE, Civil, Electrical and Mechanical Engineering, and Biotechnology. The institute has received more than six crore rupees as research fund in 2013. Besides, the tech school has four research centres known as:

Centre for Urban Transport (CUTS),
Centre for Advanced Materials,
Centre for Automation and Instrumentation (CAI), and
Centre for Sustainable and Alternate Energies (CSAE).

Known for very good hostels and mess facilities, campus life at NITW is exciting. Well-maintained buildings and best hostels in India like Ultra Mega and Megal Hostels are the USP of the institute. They are equipped with high Internet speed and wi-fi facility throughout the campus.Students find ample of time to engage in various clubs and societies. Most active clubs at NIT Warangal are Dance 'n' Dramatics and Music clubs that organize monthly Audi Nite and Music Night. Then, there is South India's 2nd biggest tech fest 'Techno Zion' and cultural fest of NIT Warangal called 'Spring Spree' which sees participation of students across India.

For more information, click here.
How does this post make you feel?