The Mysterious Love Triangle of an IITian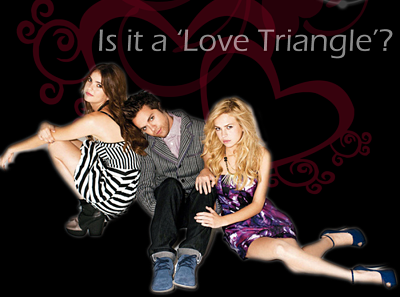 Hi guys,
This is me Abhinav—an alumni of one of the most reputed IITs. And today, I want to share my true love story with you. To tell you the truth, I am confused and not really sure whether I should call it a love story or not. Well, I guess, I must leave it to your wisdom to decide.
I also believe that you after reading this story will be able to help me take an important decision of my life. It is a decision of a lifetime.
This story has been narrated into three different phases of my life. Each with its share of innocence, effervescence, and, obviously, love.
Phase I
My story started exactly five years ago when I had entered one of the best IITs of India. I was as innocent as a lamb. My life only revolved around my subjects. But if there was something I personally enjoyed doing in my free time, then that was spending time chatting with new strange people on Orkut.
Yes. It was an Orkut era.
This is where I met Rittika for the first time in my life. She was a friend of my close friend. We shared a heated argument over profile visits initially. But gradually, in course of time, we became friends, thanks to my close friend's mediation. We soon started chatting more frequently on phone. And as it was destined, I started liking her.
It was however not a typical Devdas-Paro relationship. I feel that I was too young then to fathom the depth of the ocean called love. It was just infatuation that most students like me go through at some point of their lives and, also, misunderstood for love.
Owing to this crazy infatuation, finally, I decided to propose to her. While chatting one night, I gathered all my courage to propose to her without seeing her even once.
And, to my surprise, she accepted. As a result, we started talking more on phone.
In my second year, I joined a fest organizing committee. I got busy like hell. When you are busy like hell even cute talks of your girlfriend get on your nerves. I too was bored to death of her stupid conversation. I just wanted to get rid of her stupidity immediately.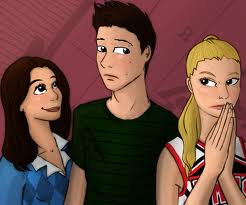 And then, suddenly, an incident back my home gave me enough of reasons to get rid of this relationship. My cousin who fell in love with a guy of different cast in her locality was disowned by her parents.
Affected by this, I chose to ignore Rittika. We soon stopped talking completely. I was busy organizing fest and, thus, never felt pangs of her absence. She kept texting me even after all this.
This brings us to the end of phase I of my life love life.
Phase II
The fest was over. I enrolled into a summer vacation internship. During this phase, I met another girl, Shikha, on Yahoo Chat. Very unlike Rittika, Shikha was introvert, sensitive, and innocent. We chatted very rarely on Yahoo.
I asked for her number once to which she refused. I gave her my number anyway. We soon became good friends and I started liking her but this time it was slightly different. I was 20 and mature enough to know that I was truly in love unlike my previous relationship with Rittika.
A true love finally!
I know I was not Shah-Rukh-Khan. But still, I decided to propose to her on her birthday. Interestingly, I had not seen her either. Not even her photo.
She turned down my proposal. But I didn't lose my hope and efforts to sweep her off her feet. I travelled over 1500 kms to meet her all the way from my hometown to her hometown. I got a chance to meet her sister-in-law who rejected me as well. Not because I looked like Shakti Kapoor, but because my cast was not same.
I tried to woo her sister-in-law too for some time but to no avail. Forlorn and dejected, I completed final year at IIT and for higher studies went to Canada. I used to call her every day from Canada. I was going crazy for her. So when I finally returned to India, I proposed to her once again thinking things must have changed in the meantime.
And to my shock, they have. She accepted my proposal. We were totally committed to each other now. My love for her was completely pure. We were not physically related to each other even then.
But the problem in our relationship started once I moved to Delhi to prepare for civil services. Preparation for civil services occupied me completely. As a result, things got worse between two of us.
I called her one night and talked to her whole night. The next day I found out I was talking to her brother instead. Her brother, obviously, objected to our relationship and she succumbed to the family pressure. We broke up in September, 2011.
Phase III
I was alone once again just like Adam Sandler from the movie Wedding Singer. But as the fate had it, I met Rittika once again in Delhi. I had just broken up and had a lot of instabilities in my mind. She came as a much-needed relief in my life.
We started dating again. I went to watch a movie with her where we shared our first kiss. Things were changing fast in my now. I was getting the much-needed emotional support from her. I was feeling weak again.
But interestingly, I couldn't get rid of Shikha completely. I was still in touch with Shikha through texts and, sometimes, calls. She also loves me I know. However, the problem still remains intact.
None of them are from my caste. My family won't approve of my relationship with anyone of them.
So guys, my question is:
Who should I accept? Rittika or Shikha?
Should I regret kissing Rittika?
Was I in love with Shikha?
Was I in Love with Rittika?
Will Shikha forgive for my kiss with Rittika
This post was posted by Alok kumar Singh,
How does this post make you feel?