Little Known Facts about Arvind Kejriwal – a Great IITian!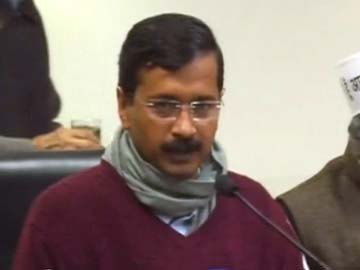 Arvind Kejriwal is an Ex-IITian and naturally, we are interested in his exemplary success story. Surprising everyone, he swept off the mighty Sheila Dikshit – three times the Chief Minister of Delhi – with a stroke of his magic broom. Here are some of the other interesting facts about Arvind Kejriwal you may want to know about:
Arvind Kejriwal cleared his IIT-JEE in first attempt and joined IIT Kharagpur, right after he finished his school in 1985. He also cleared his Civil Services Exam in his maiden attempt.
Before joining the Indian Revenue Service (IRS), Arvind worked with the Tatas. At that time, he met Mother Teresa who invited him to work at Kalighat in Kolkata. He did work with her for two months.
His wife Sunita is also an IRS officer.
At the time he was an Income Tax Officer, he started an NGO informally. It was called Parivartan and helped people to get their work done in the tax department without paying any bribes.
At his workplace, he refused to use services of a peon. He cleaned his desk himself and cleaned out his dustbin.
He avoided office get-togethers too and does not celebrate his birthday or the birthdays of his two children.
He was awarded Raman Magsaysay Award for being an emerging leader in 2006.
He is a fan of Amir Khan and likes to watch movies, especially comedies. But he does not have the luxury to watch films these days.
Though Anna Hazare led the Jan Lokpal Movement, he was the brain behind it. He drafted the Bill along with Kiran Bedi and some other key personalities.
Aam Aadmi Party will have no High Command and its philosphy is to implement Swaraj in true sense. Arvind is wooing women and youth to play key role in the party.
How does this post make you feel?