IITians superior to IAS officers, says Patna University VC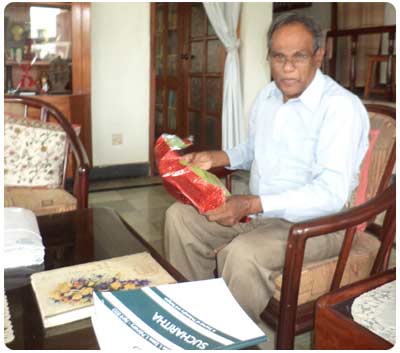 On the Foundation Day of the Indian Institute of Technology, Patna (IIT-P), Patna University Vice-Chancellor YC Simhadri said that IAS officers are over-hyped. Indian Administrative Services officers are merely clerks in a government office meant to implement government schemes. Civil Services Examinations too are similar to undergraduate examinations conducted by colleges. 
Delivering a lecture at Nebula – the Fresher's Day programme of IIT-P, Simhadri said that IITs at better at testing students' caliber and picking up the best of the lot. He said, "IITs are a brand. An IITian is considered a valuable human resource across the world." At a time when UPSC CSAT controversy is at its peak and IAS aspirants are protesting against CSAT for being biased towards urban students from English-medium schools, Simhadri said, "IAS examinations are not that great. People who fail it thrice in a row somehow manage to pass through it in the fourth year to become IAS and work as clerks in government offices."
Similarly, Simhadri expressed his displeasure about the government's decision to merge separate and distinguished institutions like Banaras Hindu University (BHU) with the IIT and renaming Bihar College of Engineering, which was under Patna University (PU), as a National Institute of Technology (IIT). He said that there was no name to change the identities or names of such well-established institutions. According to him, if the government wanted to dole out extra benefits to Varanasi and Patna, it could have given a separate IIT and NIT to the cities.
Simhadri hailed former Chief Minister Nitish Kumar for bringing an IIT and other reputed institutions to Patna and increase its educational status. He also advised IITians to dream big, set high professional and personal goals and not run after wealth. He urged the students of IIT institutions to focus on positive criticism and ignore negative criticism.
How does this post make you feel?