IITians Improving Politics(Catch a Glimpse)
Politics, in India, is not considered to be a profession that parents want their offspring to follow. People have this conception that politics is not for a normal sane person. Generally criminals and law breakers are found to be pursuing the Political career. But as everything comes with its positives and negatives, so does politics. Not all the political leaders are the same, meaning not all people engaged in politics are criminals/ lawbreakers. This domain has witnessed various eminent names who, even after bagging the IITian tag, chose to go with political career because they had that fire in them of doing something for their society/ country as a whole. Many IITians have previously opted politics as a career option and have made a huge difference to our country (obviously positive). They have tried taking every possible action that results in betterment and upliftment of our country/ economy and have succeeded too. Some really go that extra mile and in the process they inspire others too. Although the list of such people is not that big, still they have set examples which for sure shall pave way for others to take up this career option.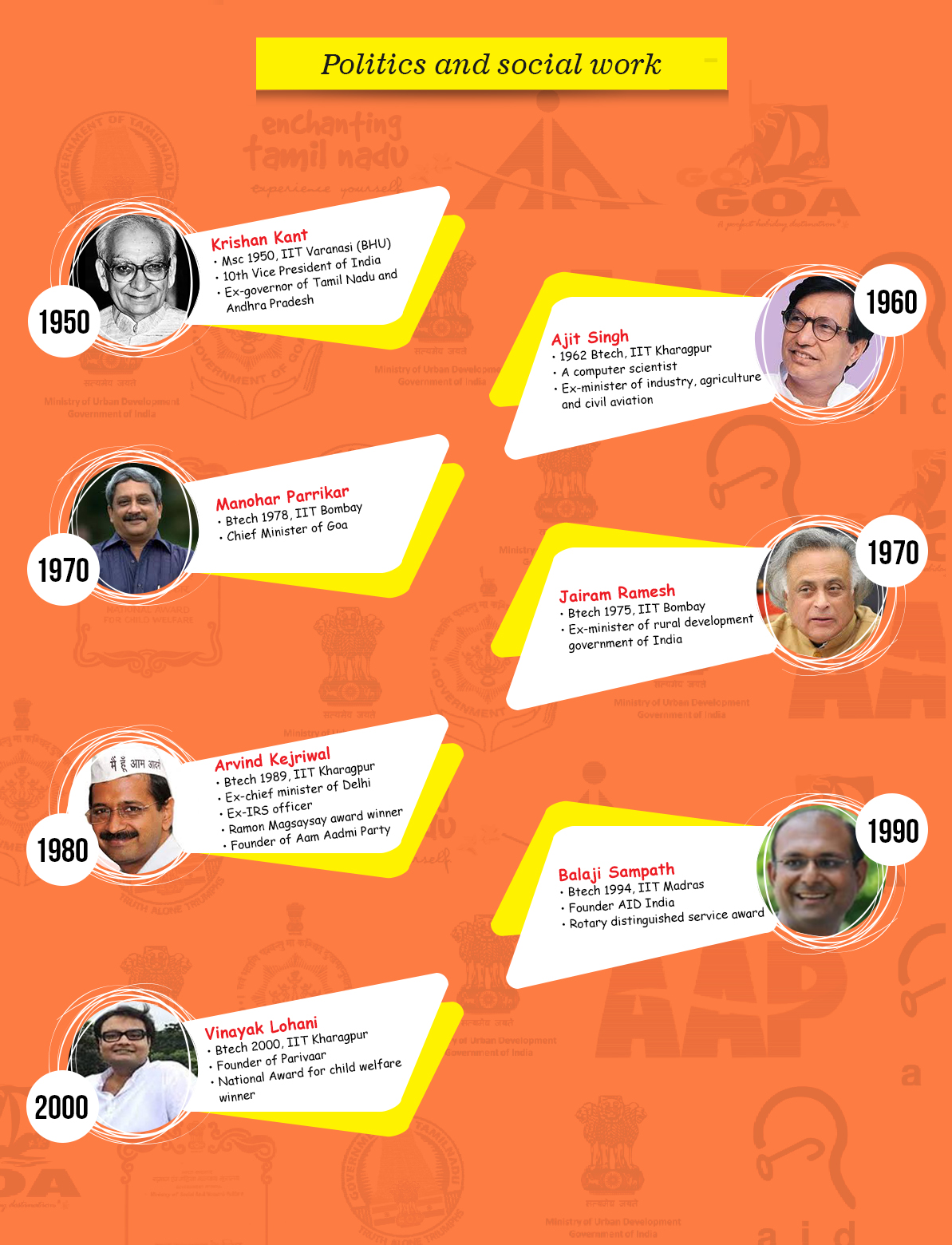 How does this post make you feel?