IIT-Mumbai and BITS-Hyderabad Jointly Develop First Indigenous Diabetic Testing Kit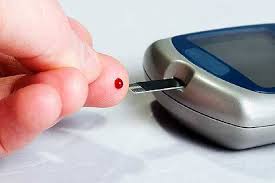 The Health Ministry on Wednesday launched its first ever indigenous diabetic testing kit, which is developed by the IIT-Mumbai and BITS-Hyderabad and funded by Indian Council for Medical Research.
This indigenous kit is expected to bring relief for millions of diabetics in India who spend a huge amount of money regularly from their earnings to test their blood glucose levels.
This kit will make mass screening and detection of blood glucose levels in people possible.
This indigenous diabetic testing kit will cost between Rs. 500 and Rs. 1,000 as compared to foreign-made kits, currently available in Indian market, which cost anywhere from Rs. 1,000 to Rs. 2,500. Each strip will cost between Rs. 2 and Rs. 4 against current price of Rs. 18-Rs. 35.
Slated to release in next 6 months, the kit will be manufactured by Biosense Technologies.
"It is estimated that the people with diabetes will cross 100 million in the next 10-15 years unless major steps involving government and people together are taken. In India, it is no longer a disease of the rich but has started affecting the middle class, the lower class, and even youth and children," said Health Minister Ghulam Nabi Azad on the occasion.
Over 65 million people in India are diabetics with frequency of 6%.
This post was published by Aditya Singhal, co-founder of askIITians.
How does this post make you feel?