IIT KGP Professor Develops a Contraceptive That Adds Life to Your Hair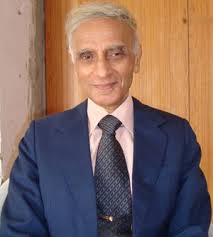 New Delhi: Sujoy K. Guha, a professor at IIT-Kharagpur, has led his team to develop an amazing male contraceptive – one that can prevent baldness and prostrate cancer, helps in regeneration of new hair, and remains active for more than 10 years.
Funded by the Ministry of Health and Family Welfare and coordinated by Indian Council of Medical Research, the project on Reversible Inhibition of Sperm Under Guidance (RISUG) is in the last leg of clinical trials. It is expected to be launched in a restricted and monitored manner by the end of this year.
The research work on RISUG, under Guha, began in 1971. Finally, after over four decades, this non-hormonal, long-duration male contraceptive has two variants:
This polymer-based formula was earlier known as the synthetic polymer styrene maleic anhydride (SMA). While the injected drug primarily acts as contraceptive, the associated health benefits are a result of nano-drug that it manufactures inside the human body, which has been named Invivgensome.
To use this contraceptive, men will be given local anaesthesia followed by an injection in vas deferens, in the vessel through which sperm moves. Immediately after injection, men can go back home. They can resume their sex life within a week.
This post was contributed by Monika Rai, askiitians expert
How does this post make you feel?