IIT Kanpur rejoices as CNR Rao receives Bharat Ratna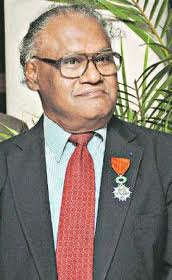 New Delhi: IIT Kanpur rejoices as CNR Rao received the Bharat Ratna award – the highest civilian award in India, along with cricketer Sachin Tendulkar. An ex-faculty member of IIT-K, CNR Rao is an eminent scientist who is known for promoting advanced research and opening up nano-technology centres in India.
CNR Rao served as the Chairman of the Board of Governors of IIT Kanpur from 2002 to 2005.
Hailing from Bangalore, Rao has earlier been conferred with Padma Shri and Padma Vibhushan by the Indian government as well as the Karnataka Ratna by the Karnataka government. He has also been the recipient of Shanti Swarup Bhatnagar Award for Science and Technology in Chemical Science along with several other international prizes and awards.
While his colleagues at IIT-K talk about his excellent research and administrative skills, the Vice Chancellors of BHU, the Cricketer Sachin Tendulkar and the Prime Minister of India all congratulate him for his achievements.
CNR Rao remains untouched though. A day after he was awarded 'Bharat Ratna', he called politicians 'idiots' for allocating such meager funds for science research.
This post was written by Aditya Singhal, co-founder of askIITians.
How does this post make you feel?