IIT JAM 2014 examination schedule has been declared!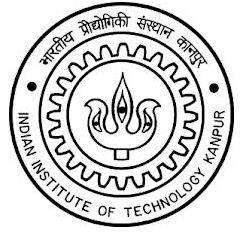 New Delhi:  The Joint Admission Test (JAM) is conducted by the IITs to screen students for admission to their M.Sc joint programs like two-year M.Sc. programs, Joint M.Sc. – PhD programs, M.Sc. – PhD dual degree programs, M.Sc. – M.Tech. and other post-bachelor degree programs at the IITs and Integrated PhD programs at the IISc Bangalore. From 2014, for the first time, IISER Pune will also admit students to its Integrated PhD programs in Chemical and Physical Sciences through JAM.
IIT JAM 2014 will be conducted by the Indian Institute of Technology (IIT) Kanpur.  It is expected that the test conducted by IIT Kanpur will emerge as a yardstick to regulate the level of undergraduate science education in India.
IIT JAM Examination Schedule 2014
JAM 2014 examination will be conducted on February 9, 2014 in two sessions. The result of the exam will be declared on April 16, 2014. Here is the examination schedule of various papers of the exam:
Date
Session
Time
Name of the Test Paper
February 9, 2014
I
9 am to 12 noon
Biotechnology (BT) or  Chemistry (CY) or Geology (GG) or Mathematical Statistics (MS)
II
2 pm to 5 pm
Biological Sciences (BL) or Mathematics (MA) or Physics (PH)
JAM 2014 notification announces that it will have seven test papers altogether. Candidates will have to appear for one or two test papers. To appear for the second Test Paper, candidates will have to pay additional fee and will have to make sure that both the papers are not scheduled in the same session.
IIT JEE 2014 will be conducted by IIT Kharagpur. JEE Advance 2014 will be conducted on May 25, 2014 while the tentative date for JEE Main 2014 is April 6, 2014.
Askiitians, an online coaching service provider, is offering free demo IIT JEE 2014 classes by experienced tutors who are Ex-IITians too. It is also offering a crash course of four months specifically for IIT JEE 2014 preparation.
How does this post make you feel?