IIT BHU alumni raise more than one crore for various projects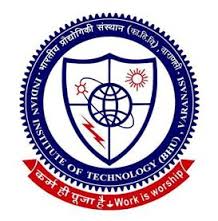 New Delhi: Recently, 3rd edition of the IIT BHU Global Alumni Meet was organised which was attended by more than 300 people.
The theme for the meet was 'A Journey of Excellence at IIT BHU'.
The Chief Guest was Prof. A. K. Kapoor from the IIT BHU while the keynote speaker was S. P. Shukla, the President of the Defense Sector, Mahindra Group, Mumbai.
One of the highlights of the event was the funds raised at the alumni meet. Naresh C. Jain contributed a challenge grant of $1,00,000 (about sixty lakh rupees). Overall, the fund of over $2,08,000 (about one crore thirty lakh rupees) was raised which will be used for various purposes, including student scholarships.
During the event, video messages from BHU vice-chancellor Dr. Lalji Singh and IIT BHU director Dr. Rajeev Sangal were presented and six alumni were conferred with IIT BHU Distinguished Alumnus Award 2013.
The occasion was enriched by panel discussions on various topics like education, research, entrepreneurship and social service, and reminisces by alumni 'Fond Memories of BHU' and 'Tribute to Teachers'.
This post was written by Aditya Singhal, co-founder of askIITians
How does this post make you feel?