When somebody loves somebody, that's the way it's supposed to be !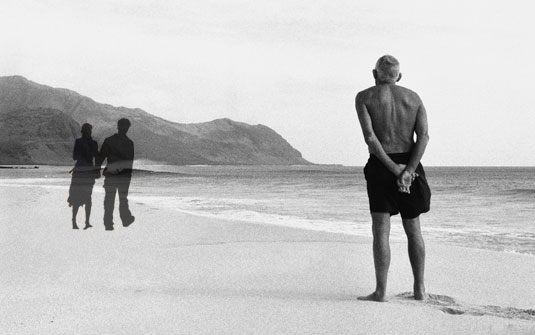 Can Facebook really help two estranged lovers meet again after many years? Can it make those long years of timeless separation look like as if it had happened yesterday?
To find the truth, I decided to sign up for Facebook myself. Joining Facebook to connect with old friends from the past was a sort of shameless actfor a 62 year old lovelorn engineer living amidst silence of a small hill station in India, Nanital.
Embarrassed, I carried on, and to my surprise, it didn't leave me disappointed completely.
Yes. I found her—again.
Though I was dumbfounded for a while at my discovery, I couldn't help being shamelessly nostalgic.
It all started in the year 1969 at my school where I saw her for the first in my life. Dressed in a Peacock salwar and white kameez, she had the most beautiful eyes I had ever seen in my life—a typical simple girl from South India. On the other hand, I was a skinny Bihari boy with a thin hint of mustache.
I was shivering like a headless chicken when I first approached her with a red rose. To my utter surprise, she said 'Yes' the very first time approached her.
I started writing her letters, telling her how much I loved her. Her replies would make me feel the happiest man on earth. It continued for almost 3 years until it was finally time for us to leave the school and be a part of a crazy life in our respective colleges.
We met near Beldih Lake the day before I had to leave for IIT-Bombay. I kissed her for the first time. But I can't really recall the experience now. May be, we both were too afraid to enjoy our first kiss. We did not talk too much that day but, still, I knew that it will last forever in both of us.
First year in IIT-Bombay was the most difficult phase of my life. I would keep worrying about meeting her again. But it all ended soon. During my semester break, I saw her again at Platform no. 3, Tatanagar Junction waiting for me. We took an auto-rickshaw on our way back home and spent a quality time together. Those were the best 15 minutes of my life. Then, we used to regularly meet in Jubilee park or Sakchi during the semester breaks.
I finished my college and landed a job in BHEL. I started living in the home allotted to me by the company in Delhi. I showed her my appointment letter and she said, ʺHameinShaadikarlainechaiyana! ʺ
That was the last time, I remember being so happy.
We both knew that this was not easy.Our different cultures and religions had made our marriage a distant dream. But we did not give up. I thought my decent job and salary will make up for any issue. I came back to join BHEL promising her to meet again after a month to talk to her parents about our marriage.
But she did not obey me. She approached her parents first and talked about me when I was still in Delhi. Furious, her parents forcibly sent her to her hometown, Chennai.
I rushed to Chennai against my parents' wishes the moment I got the news. I reached Chennai passing through the ordeal of three long days. These 3 days were the most horrible days of my life.
I searched for her in her hometown and found her in T.T.M.Mandapam where she was getting married to an engineer from her hometown. I entered the Mandap and with her strange look at me I knew I had lost her. In no time, I was surrounded by her parents, relatives, and friends. But what really convinced me that I had lost her were her cries and requests to leave the place. Like a true lover, I obeyed despite knowing that I would not be able to live without her. In a few seconds later, I was long gone from her life.
After so many years now, she is a grandmother of a very beautiful girl of one of her sons. She is settled in Hyderabad.
It has been 39 years now but I have a secret that I have not even told her.
I have been visiting Hyderabad every year since the day I left her. I get to see her without her knowledge. I strongly believe that this makes me helps me live my life. I still can't figure out why she couldn't fight for our love at her wedding day. And I know I never will.
However, I wonder whether I had made the right choice by returning from the Mandap where she was getting married? Should I have forced her to come with me? I don't know.
I decided that day that nobody will ever take her place in my life. I know some of your reading my story would call me stupid. But at this Facebook age when breaking-up and committing in relationships are trendy; I guess I stood apart from the crowd by making that tough decision. But in a way, it is good.People are happier these days than those times. They don't give up entirely on love after losing it once.
How does this post make you feel?