Got an Opportunity to Relive Your First Year at BITS Pilani! Want to Change at least One Thing?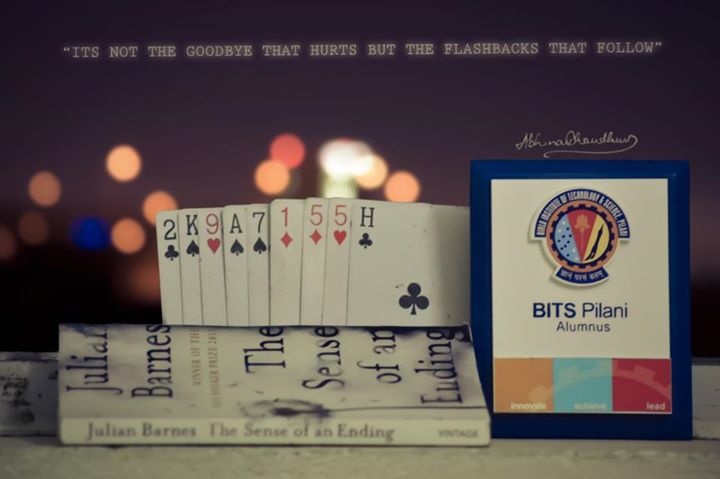 All right, guys, suppose if a miracle happens and you get to go back in your first year at BITS Pilani once again, then what is it that you will do differently? Or what is it that you will try to change for the better?
Sounds exciting, doesn't it? Well, the same excitement and, obviously, the curiosity to find out reactions of students at BITS Pilani made us get in touch with couple of students who talked about a few of changes that they would like to make if they go back to relive their first years at BITS Pilani.
We met few sophomore boys and shot the question immediately. Most of them wanted to go back to their previous years only to change advices they received from their seniors.
" Dekh Bhai, CG se Fark Nahi Padta Hain because it at the end is about what you are!"
Boys just wanted to smile, ignore, and say thank you to whoever said the above lines to them. Yes. They wished that they could rather study harder for CGPA in the first year.
Most students also wanted to stop seeking external validation in their first years, which they also feel was a pathetic thing to do to help improve their profiles then. They think people who stuck around doing redundant things for clubs were those who fared really poor in the academics.
They went on to say that they would follow Maslow's Hierarchy (don't be part of social clubs if you are already rich) and stick to basics. They would avoid all sorts of Bullshits and eliminate non-essentials.
Other students just wanted to go back to retry their love-lives and hit on their girls one more time differently. Others just wanted to sleep less and spend more time studying.
However, the most funny came from a guy who thought he would first find a girl to improve CG. This is so because he thought that couples spend more time studying in libraries for the fear of being caught anywhere else and this also helps them score really well.
Well, that was our take on what people would love to do differently if given an opportunity to go back to their first years in BITS Pilani.
If you too have something to change desperately in your first year at BITS Pilani then share it with us. We'd love to hear your story!
This post was published by Aditya Singhal, co-founder of askIITians.
How does this post make you feel?