Miracle of Ravi's Brain That Works After Four Years of Engineering Studies!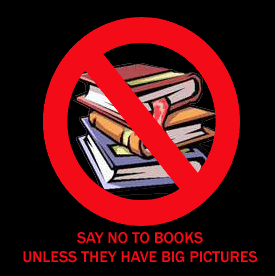 Ravi Mahajan, a Civil Engineering student from Another Immaterial Engineering College of India (AIECI), has turned out to be a live miracle. One of the CERN scientists has accepted on-record, "We scientists are a skeptic lot. We do not accept anything without the evidence. For us, God particle or anti-God matter was just a fictitious tale until it was proven to be otherwise. And now, we are seeing another miracle happening – right before our eyes! This is definitely a Star Wars material."
Just placed as a technical analyst at the FBI to work on one of its secret missions to find the terrorists trying to revive Saddam Hussein and gift the Iraq to him, Ravi Mahajan had to undergo a brain scan at the FBI's top-secret medical centre in Washington. The usual test soon became a big-find as the machine recorded activity in Ravi's brain. The neurologist monitoring the brain scan exercise, Dr. Gopez, says, "We just couldn't believe it! An Indian engineer, after four years of study, had a brain that still worked. We had to run the scan again. But Ravi's brain did it again. We recorded his brain waves again."
The FBI interrogated Ravi for 12 hours at a stretch to see if he was an impostor – planted by terrorists, foreign spy agencies or even aliens. But all his trail turned out to be fool-proof. Says Sgt. Holmes, a top official of the FBI, "I believe this has happened for the first time in the history. Engineers from India lack social skills and have a distinct set of brain patterns full of tiny sequences of equations and formulae sheets. For a few hours, we were even mulling over the option of executing Ravi for being a spy."
An average Indian engineering student has to undergo 40–45 courses to get the degree. Text books are designed especially to destroy all grey cell activity during this period. The tried-and-tested formula has been successful on lakhs of students year-on-year. Ravi is an exception because he managed to retain his brain activity despite studying in India.
Ravi explains, "I was one of the lucky few who escaped the clutches of the professors of IITs and NITs. At AIECI, I never studied from books. Since professors rarely came to class, there were no notes to study too. I did study from some notes from a friend at IIT-B where they make sure that the brain still keeps working."
Scientists are now thinking of focusing on Indian engineering college textbooks, rather than brain activity of students, to see how they can kill or excite brain cells. If they are able to create books that can make brains work, we may have the dream of MegaMind come true.
Until then, take heed from Ravi's case and do not pick up books in engineering college.
How does this post make you feel?