How to excel in CBSE Class 12th Chemistry!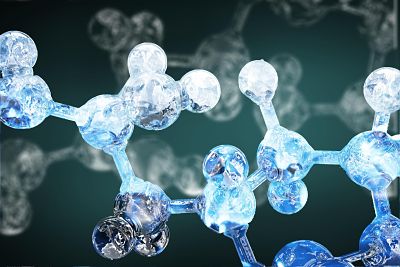 So, guys are you fed up of chemistry? Do the reactions of chemistry appear like a web and you find yourself caught in it? Chemistry, which is actually a sub-branch of physical science, basically includes the analysis of properties, structure and composition of matter. Undoubtedly, it is one of the trickiest subjects, but at the same time it is the most scoring too. With a bit of hard work and a proper strategy it becomes quite simple to ace the subject.
With CBSE exams being just round the corner, chemistry appears to be a monster to majority of students. If you are one of those, then lucky you are! Why… simply because here we come to your rescue. We share with you some of the tips of devising an appropriate formula which will surely help you of mastering the various concepts of the monster, Chemistry!
All of you must be familiar with the syllabus of chemistry of class 12 but still, let's have a quick look at it…
Solid State
Solutions
Electrochemistry
Chemical Kinetics
Surface Chemistry
Isolation of Elements
p-Block Elements
d- and f-Block Elements
Coordination Compounds
Haloalkanes and Haloarenes
Alcohols, Phenols and Ethers
Aldehydes, Ketones and Carboxylic Acids
Organic Compounds containing Nitrogen
Biomolecules
Polymers
Chemistry in Everyday Life
Friends, don't worry seeing the long list of topics. You just need to plan out everything and you will surely emerge successful by defeating the monster Chemistry. Chemistry is just like mathematics which needs regular practice and so start practicing everything from the very beginning. Don't leave anything for the last minute as that will surely land you into a big problem. Take a note of the following points and devise a strategy to prepare for the boards.
While you practice the topics, remember to jot down all the important points. This will not only save your time but will also help you in grasping and nailing down the concepts quite easily.
You may also not down all the important formulae on a sheet and place it at a place which you frequently visit during the day. This will help you in learning them quite easily and quickly.
Lay full focus on the CBSE and the NCERT books. You may consult other books for some topics but consulting too many books will just create confusion.
Just preparing from the books does not guarantee your success in an exam. It is extremely important to solve a lot of sample papers and previous papers. This will help you in judging your weak areas and it also helps you in improving your speed.
Revision is the most important thing. Plan out your studies in such a way that you have sufficient time for revision. Final revision is crucial for attaining good scores in boards. You need to have a free mind so that you are able to grasp the concepts easily. Boards bring along a lot of pressure but it is important to avoid pressure and remain calm so as to utilize and perform to your full potential.
Last but not the least; do not take along your books while going to the examination hall. Have confidence in yourself and avoid last minute preparation. It just creates confusion and causes anxiety.
Just follow these simple rules, have confidence in yourself and knock down this monster called Chemistry! All the Best for boards!
This post was published by Aditya Singhal, co-founder of askIITians.
How does this post make you feel?