Entrepreneurship Awareness a huge 'hit' at IIT Kharagpur
New Delhi: At IIT Kharagpur, Entrepreneurship Cell is a non-profit student organization that conducts guest lectures, business plan competitions and workshops to foster entrepreneurial spirit in the college students of India. They also provide them with mentors and incubation support. In the month of October every year, it organizes a flagship event called the Entrepreneurship Awareness Drive (EAD).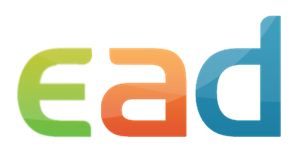 During this marathon event, EC organizes Entrepreneurship Awareness Camps (EAC) in 20 cities in 20 days.
In the EAC, industry leaders and seasoned entrepreneurs interact with students and discuss entrepreneurship as a career choice. Guest lectures, panel discussions and workshops are organised for the students. There is a Networking Session for students, startups and guest as well as a Startup Pitching Session where startups can interact one-to-one with guest lecturers.
In the last seven years, Entrepreneurship Cell at IIT KGP has been instrumental in incubating 50 startups. EAD 2013 was a huge success too. EAC at each city it targeted achieved participation by about 500 to 1,000 students.
Some of the eminent guests that participated in EAD 2013 include Arjun Malhotra, co-founder of HCL Technologies; Kiran Mazumdar Shaw, Founder of Biocon; Phanindra Sama, CEO of Redbus.in; Irrfan Alam, Founder of Sammaan Foundation and Shaheen Mistry, Founder of Teach for India.
The Entrepreneurship Cell at IIT KGP has also launched two International Business Plan Competitions this year – Empresario and Envision. For Empresario 2013, IIT KGP received 2,247 entries. It had prize money of Rs 6 lakh and a total incubation support of Rs. 1.8 crore. 25% of these entries were from the participants of EAD. Envision 2013 is the Product Design Competition which attracted best engineering innovations from worldwide. It had prize money of Rs 1.5 lakh.
This post was written by Aditya Singhal, managing director of askIITians.
How does this post make you feel?