This Election, Power lies with the Techies!
It's a new India in the making. This election season we are seeing a young India which desires a clean government. A corruption free government which can keep its eyes and ears open for the general public and can seek out fresh ideas for the betterment of the nation. As more and more people realize their responsibilities and rights, several brand new start-ups have come into picture to provide a platform to strike a meaningful conversation between the real public and the leaders of tomorrow. These start-ups use technology and science to inform the voters about different election candidates as well as provide a connection between the both.
Working on these lines is a start-up named AskHOW India which thrives on asking "HOW" questions to the political leaders to improve the quality of political debate in the country. For e.g. instead of asking "Can everyone get 24 hours of affordable electrical power?" they believe in asking "How can India get 24 hours of affordable electrical power?" Yogesh Upadhyay, 43, the founder of AskHOW India, an IT entrepreneur, and an IIT-IIM alumnus from Mumbai thinks that coal is a big issue to be addressed. He thinking voters have a right to question the candidates and then take their decisions. AskHOW comprises of a nine member team with Upadhyay, and 8 other professionals from different fields like Banking, Management and Infrastructure are the data analysts and writers for AskHOW. They readily believe that, "the question to ask is not if an elected leader will tackle inflation, corruption and job creation but HOW."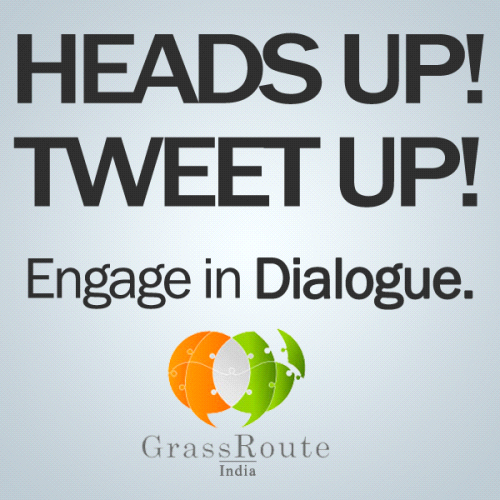 Similar questions had been asked by Deepa Kumar, 23, as she formed GrassRoute India. She founded the non-profit organization to establish accessibility between the civil society and the political candidates via social media platforms and other offline activities. Deepa is a political science graduate and a LAMP fellow (Legislative Assistant to Member of Parliament). Her organization aims at the removal apathetic feelings in the masses by initiating a sense of a two way dialogue between the voter and candidate. Having worked as an assistant to Rajya Sabha MP Rajiv Chandrasekhar, Deepa aims at negating the misapprehension that MPs are barely accessible. Deepa has organised Google Hangouts and Twitter chats with Milind Deora (Congress), Jayaprakash Narayan (Lok Satta), Somnath Bharti (AAP), Kavita Krishnan (CPI-ML), and Baijayant Jay Panda (BJD) among others. Within just a 1 hour session, the organization thus was able to touch 88 lakh people. Where these sessions have been conducted for free for the benefit of the masses, now the politicians want to employ her services to reach out to a much larger population. For the youth her ideas are even more tech savvy. Tapping into the 'mobile apps' trend, she has created mpConnect, an Android and iOS application with the help of her team in Mumbai, which has already seen 1500+ downloads. Deepa says, "Through the app, voters can look up the contact details of the MP from their constituency — email, phone number, etc — and engage directly with him or her."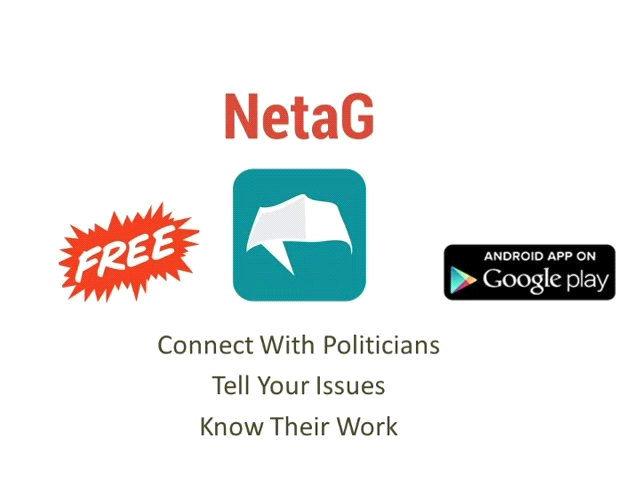 Another app on the similar lines which had been in talks for quite some time now is NetaG app, which also aims to bridge the gap between the voters and the politicians. This has been developed by a Pune based Engineer Krushnaal Pai, 25, who has converted the smartphones into smart weapons for the young urban Indians. The motivation behind the development of the app has been a two way thinking. Where on one hand the public wants to raise their issues to the politician in a sound, effective and timely manner; on the other hand politicians also want to understand what troubles are being faced by the public, and take appropriate and efficient measures to resolve them. How does the app work? If you are standing at a problem location, for e.g. near a pothole, you just have to take its picture and upload it via the NetaG app. You have to give it an appropriate title and can describe the problem too. The app will itself locate where you are standing. In case you want to upload the picture later, then there is also an option of manually selecting the location. In case you do not have a picture, then also you can report an issue. The best part of the app is that it lets you be anonymous, if publicity is what bothers you.
The world of young India definitely revolves online and that is what Nirbheek Chauhan, 24, a Bangalore based freelance software developer has tapped on. He, along with his graphic designer friend Pooja Saxena, has launched The Ballot, an election information website in last August. The Ballot is single stop place for all facts and figure relating to the General Elections 2014. Not just plain text, but the information is present as graphics, charts and illustrations on the website for the perusal of the tech savvy generation. The Ballot presents data in a less-intimidating form which is easy for people to understand. To this, Chauhan adds "Many young people don't own a TV today, they consume all their information on the Web."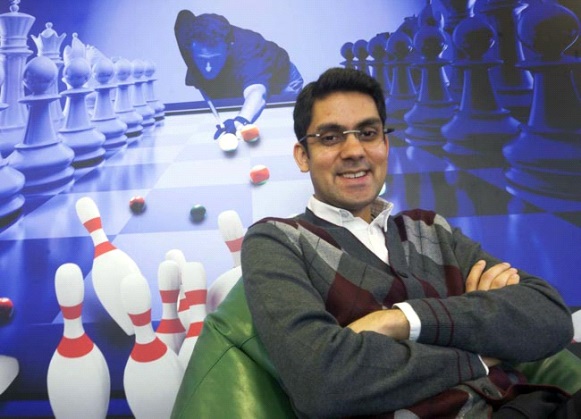 Naman Pugalia, 27, is doing everything right for contestants on the other hand. To make social media as a tool to reach out to the leaders, it is inevitable in the first place to bring the leaders to this platform. As he recently resigned from Google, this techie says, he had been able to coax Narendra Modi, Shashi Tharoor, Milind Deora, P Chidambaram, Sheila Dikshit and other leaders to connect to the public through Hangouts. On his success he says, "Our pitch to them would always work because of the monitoring that was possible. Governments are used to disseminating information but if they could see who was watching the videos and from where, that piques their interest," He feels that politicians and leaders are realizing the power of social media like never before and thus seeking the data analytics like never before. As of now Pugalia is co-managing the high tech campaign of Nandan Nilekani, the Congress candidate from South Bangalore, who is battling against the five-time MP from BJP- Ananth Kumar. "Our pitch to them would always work because of the monitoring that was possible. Governments are used to disseminating information but if they could see who was watching the videos and from where, that piques their interest," An excited Pugalia says. He also says that once the elections are over, he will make this campaign public so that the other contestants can learn and benefit from it.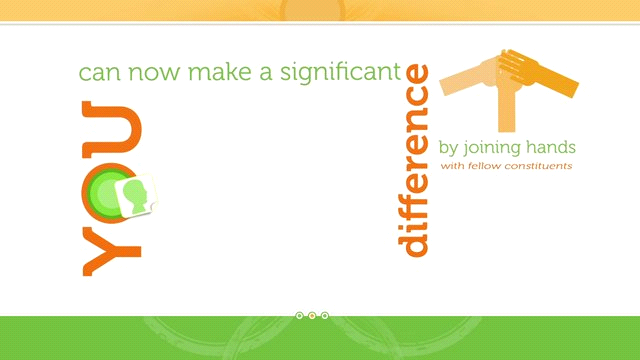 Where social media is being used as a medium by different startups, there is Voterite, which runs solely on that platform. It is fun and exciting way to connect the voters to their peers and together establish meaningful governance. From selecting the right candidate to solving the various community problems, the members can discuss and debate on any issue that they think will make a difference. The brainchild of Vikram nalagampalli, 34, Voterite went live in November 2013. He says or the first time, "the educated urban populace could have a big say" in what they want and how they want the government to do stuff. Explaining Voterite, Nagampalli adds "Voterite is built on the principle that we are influenced by our friends on social media. If two or three of them ask us to vote for a particular candidate and list out the reasons why, there is a fair chance that we will give it some thought," According to Nagampalli, Voterite, which is currently being used by 30, 000 registered members can eventually influence the 3.8 crore voters! Voterite, just as the name sounds, stands for two things: Voting for the right party or leader, and demanding one's right as the citizen of India. Nagampalli says that though he will never run any political advertisement on his website, but he is making money by selling data analytics of his site to the politicians. There are already 60 profile of different candidates all built with great graphics, videos and campaign messages.
I for India, another website, hits on the issue of accountability the leaders have towards the public. By this site, the public can rate the services provided by government to generate real "Report Cards" for the MLAs, MPs, Cm and even the PM.I for India thrives on the philosophy that only an informed and engaged public can judge what the politicians are up to and can thus cast the right votes to elect or re-elect their leaders. By the use of this site, the public would know of all the promises that had been made to them and are they being fulfilled or not. Ankur Jain, 31, left his job at Microsoft to start this initiative with Tarun Jain, a business analyst. On this platform, the rating of the politicians can be done based on their work on the following four broad categories: 1. Basic needs provision like electricity, water, basic education, primary healthcare, transport, sanitation etc., 2. Governance and Administration issues like law and order, poverty, inflation, disaster management etc., 3. Growth and Progress matters like jobs, tourism, roads, traffic management etc., and 4. Reputation matters like women empowerment, scams, social development etc.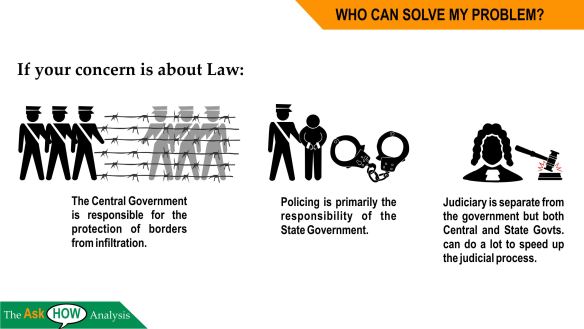 There have been 3, 00,000 visits on the site and more than 25,000 registrations have been made. Garg says, "The idea is to have at least one rating for every 50,000 people in the constituency," According to Garg start-ups can play a major role in political scenario because "Large corporates tend to shy away from politics. Start-ups have no such baggage."
Another youth oriented setup Political Quotient aims at equipping the youth of today with the skills required to understand politics and work towards its betterment. Surabhi HR, 23, the founder of Political Quotient, feels that "You have to work with the system and not against it." PQ  has a dual approach-'Political Internship Programme' and 'Politicking'.  Surabhi has worked with several politicians including Krishna Byre Gowda (Congress), Ananth Kumar (BJP) and Captain Gopinath (AAP) before decided to begin her startup.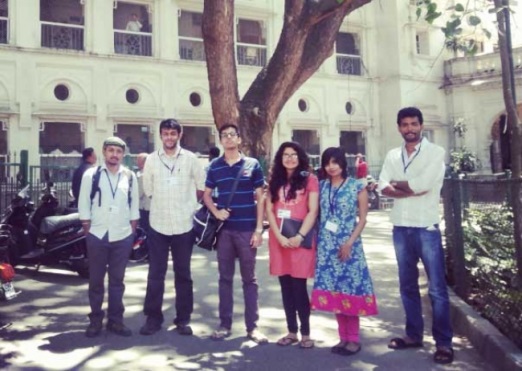 Surabhi explains "We (a team of five) are currently working with three legislators in Karnataka to help them connect better with their constituency. We take up short-term consulting contracts wherein we do field research, train their assistants in outreach and public relations, and develop technology solutions like a call centre that people can call to learn about government schemes."
Apart from wholly dedicated units, there are other companies who are trying to do something constructive for the public, ahead of elections. Venturesity, a Bangalore based online skill development company, along with Intel is organizing a 2 day extravagana called Hackathon. The driving principle behind Hackathon is  "get the vote out, get the voice out".
Working overtime to get techies on board for this event, Prashant Koirala, 31, the founder says "In two weeks, we have received over 120 applications". Addressing the issues present in tody' political scenario, Prashant feels "In a country where more people have reliable access to cellphones than electricity, can you build something to get the vote out? In a country where progress happens before the elections, can you build something that will enable people to get their voice heard every day? These are the specific challenges technologists will address."
All these start-ups show that the political wind in the country is going to witness a new dimension in the coming years. The youth is aware and wants desired changes for the welfare of the nation. Now what remains is to see that what fruitful effects come out of these constructive initiatives. No guesses, only hopes; let the time speak the rest!
This post was published by Aditya Singhal, co-founder of askIITians.
How does this post make you feel?