CBSE Prepares Disaster Exam Schedules for Engineering Aspirants!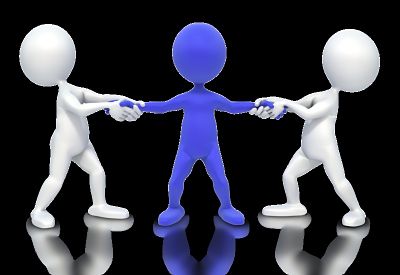 The Central Board of Secondary Education (CBSE) is one of the most widely accepted education boards of India. Besides school education, the CBSE also conducts All India Pre-Medical (or Pre-Dental) Test (AIPMT) and JEE Main examination (which is basically the new name for All India Engineering Entrance Exam or AIEEE).
Surprisingly, despite being conducted by the same exam authority, JEE Main 2014 dates and dates of Class 12 board exams being conducted by the CBSE. And we thought that examination dates of such an important competitive exam would have been decided after consultation with all the recognized education boards of India which will be conducting Class 12 board exams!
It should be noted that from this year, eligibility criteria for JEE Main 2014 clearly state that students should have five subjects in the qualifying examination or Class 12 board exams, including:
Physics,
Mathematics,
One of Chemistry, Biotechnology, Computer Science, Biology or any other Technical Vocation subject,
One Language paper, and
Any subject other than the above-mentioned four subjects.
This fifth subject that has remained unspecified has now become a thorn in the neck for many students who are appearing for Class 12 board exams this year as well as JEE Main 2014.
JEE Main 2014 online tests are scheduled for April 9, 11, 12 and 19, 2014 – from 9:30 am to 12:30 pm.
Subject exams for Class 12 boards (to be conducted from 10:30 am) whose dates class with the JEE Main exam are:
Urdu  (Sub codes: 003 and 303) and Music  (Sub codes: 031, 032, 033, 034, 035, 036) exams are scheduled for April 9,
Home Science (Sub code: 064) and Kannada  (Sub code: 115) exams are scheduled for April 11, and
Following subject exams are scheduled for April 12:

Philosophy (Sub code: 040)
Office Procedure & Practice (Sub code: 064)
Entrepreneurship (Sub code: 066)
Office Procedure & Practice (Sub Code: 604)
Cash Management & House Keeping (Sub Code: 619)
 Post Harvesting Technology & Preservation (Sub Code: 644)
Community Health Nursing – II (Sub Code: 664)
Library Administration & Management (Sub Code: 702)
Computer & Life Insurance Administration (Sub Code: 706)
Basic Concepts of Health Disease & Medical Terminology-XII (Sub Code: 729)
Midwifery (Sub Code: 732)
Food Service – II (Sub Code: 736)
Geospatial Technology – II (Sub code: 740)
However, the CBSE does offer a solution to students. Students, for whom board exam dates and JEE Main 2014 dates are coinciding, can change their exam slots by mailing a scanned copy of their Class 12 board admit card and JEE Main application number to www.jeemain@nic.in by March 15, 2014.
For any help regarding getting your exam date for JEE Main online exam changed, you can contact us at info@askiitians.com.
This post was contributed by Monika Rai, Askiitians Expert
How does this post make you feel?