What are the best strategies to prepare for an interview at Google?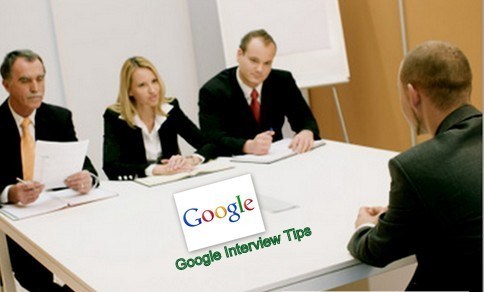 Landing a lucrative job at the world's top search engine giant Google is like a dream come true for many engineers. But with the big brand name of a firm comes the ordeal of cracking a tough job interview, which, of course, is as hard as cracking Da Vinci Codes.
Don't fret! Smart preparation is all it takes to fetch you the job you are eyeing at Google. With hard work and an undying spirit, you can almost reserve your work-station at the world's best search engine's office in US.
Here's what you should do to crack that lucrative job interview at Google:

1. Research
Spend some good time researching Google's interviews in the past. Observe, compare, and plan your job interview accordingly. This will help you relate to questions asked by Google. You can come up with your own tricks and strategies based on your research.
2.Refer to a Reliable Learning Book

Referring to a reliable learning book is important to crack a tough job interview at Google. Spend 2 to 4 hours every day studying it.
3. Create a Schedule
Creating a schedule to crack a job interview is just like taming your brain for success. Manage you time smartly. Do everything within a particular timeframe set by you.
4. Mock-Interview Practice
Get your friends to do mock-interviews with you. This will help a lot. You will not only learn to deal with nervous breakdown, but also carry yourself smartly during the interview.
5. Solve Problems on Whiteboard
Buy yourself a whiteboard and a bunch of markers. Solve algorithm problems on whiteboard.
6. Time and Space Complexity Analysis
If you have applied for a programing profile at Google then you should better understand time and space complexity analysis. You should also learn about the complexity of the basic data structures, especially hash tables.
7. Check Your Practice Hours
You should ideally start preparing for the interview at least 3 months before. You should study for at least 20 hours every week.
8. Hone your 4 Fronts
There are 4 key fronts—Algorithms, System Design, Object Oriented Design, and Resume, Core Language/Technology Brush Up.
How does this post make you feel?