Is JEE-Advanced 2014 the Biggest Enemy of People in Love?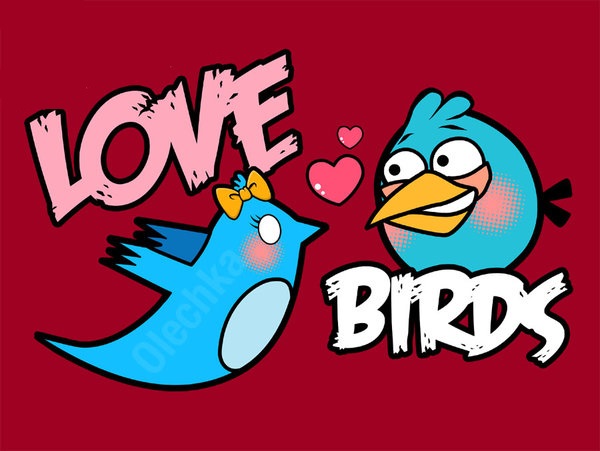 Of all the examinations I know about, JEE-Advanced is the weirdest. Not only because it is hell lot of hard to crack, but also for its supernatural capability to turn normal students into blood-sucking Zombies. If you don't believe me, then you should check out this really funny telephonic conversation taking place between a young couple, Rhea and Aditya, preparing for the big day—JEE-Advanced 2014.
Excerpts from the conversation:
Rhea makes a call to Aditya. After an endless shrill ringing of the phone, Aditya picks up the call reluctantly.
"Hi," Rhea greets Aditya on the phone.
"Hi Rhea," Aditya replies back without any signs of excitement.
"So, how are you Aalu?"
"I am studying. And will you stop calling me Aalu at least when the exam is approaching. You know it makes me feel gross."
"Gross! Aalu is such a cute name."
"I just don't like it."
"But, why Aalu?"
"Because…because it rhymes with Kaalu, the name of your dog!"
"Hold it there! Don't you dare call him a dog! He's a family, just like mybrother."
"Great! I didn't know it. Oh…so…this is why your father resemble more to Kaalu than you."
"Mind your language Aalu."
"Why the hell did you call me…Ku…Kuth…I…I…mean…Rhea?"
"Just to say Hi."
"You have already said."
"I know. But how are you?"
"I am studying."
"That's not the answer."
"I am studying. I am stressed out. That's how I am."
"But I am not stressed out."
"No wonder."
"What do you mean?"
"Women are indifferent creatures on the Earth. Nothing can stress them out. Not even an examination as crucial as JEE-Advanced."
"Do you want to say that I am not serious about studies?"
"Girls are never serious about studies because they know that at least one fool in any one corner of the world is studying hard for them."
"Cut the crap! I am not like that."
"Good to hear that. Now, will you leave me alone for a while and let my study?"
"How much will you study? I am calling after 4 days and you still want to study. Are you Einstein or What?"
"What else should I do then? Throw these books away and play 'Been' around you and see you jumping like a frog on 'Nagin Dance'."
"You don't have to play 'Been' to charm me. We can do some sweet talking."
"I can't do it now."
"But you used to."
"No. I just used to lie to you."
"Lie? That means all that you said about me was a lie. You mean I am not beautiful. I don't have the best figure in the world."
"Best figure? Forget it. You are the only woman on the earth with beer-belly…something I have never seen in my life."
"Oh. Tum bhi Koi Salman Khan nahidikhte ho. Thooke hue Chewing Gum! Superman Waali T-Shirt pehente ho to lagtahain Superman Ko Jaundice ho Gaya hain."
"Mind your language KKK…Ku…Kuth…I…I. Mean…Rhea."
"Haa…Haa..Bol Do. PooraBol Do.Baar-BaarRukKyoJate Ho. Bas YahiSunnaReh Gaya hain.YehBhiBol Do."
"TumseThodi Der AurBaat Ki TohMera Fever Aur Bad Jayega."
"What? Tumhara fever ThikNahiHua?"
"No."
"Did you take the medicines I told you?"
"Yeah. I took them."
"Don't lie to me. I can feel it that you are lying."
"All right. I missed them yesterday."
"Just yesterday?"
"Well…on Thursday as well."
"What? Do you want to die…you fool?"
"ChaloAbMeriMaa Mat Bano."
"Wife to BanateNahi Ho…Maa Hi Ban JaatiTumhariThodi Der KeLiye."
"Acchha.Tum Janti Ho why am I studying so hard?"
"Of course, I know. You are studying so hard for a good career."
"No…Rhea…I am not just studying for a good career, but also for you and us."
"What?"
"Yes. Had it been not for you, this exam would have not been important for me. I love you and as a true lover I feel a sense of responsibility towards you. In future, I should be in a position to fulfill every dream of my princess. Dreams that we weave every day with or without each other. I want to meet your parents personally one day and ask them for your hand. But will they ever approve of our marriage without this career I am preparing for? No. They won't. So is running away from home the solution? No. Going against your parents' decision is wrong. No child can ever live happily by inflicting pain on his/her parents. This is why I've decided to become someone your parents can never refuse. After all, all parents want their kids to get right life-partners."
Rhea interrupts in between and says, "Chup Ho Jao! AbRulaogeKya! AbEkShabd Mat Bolo.Main…TumseAb Exam KeBaad Hi Milungi.AurKhoobBaateKarungi. Till then I love you. PadaiKaro…aurKhoobKaro…Aalu…I mean Aditya."
Rhea hangs up the call. Aditya sits back with his phone still stuck to his ears. All he can hear from the other end is the 'dialer tone'. He affectionately ruffles his hair before he looks into the oval-shaped mirror hung on the wall on his left and gently says, "Itne Mein Toh Koi Bhi Pat Jayegi!"
We Received This story from a JEE-Advanced Aspirant, you can also send your story at blog@askiitians.com
How does this post make you feel?