AIIMS: 57 years and still the best!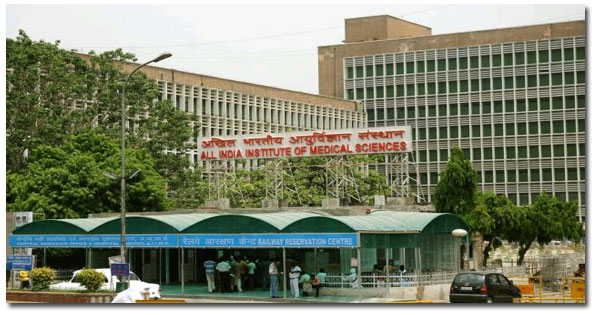 For all the medical stream aspiring students, ALL India medical entrance is the biggest challenge and thus AIIMS is the ultimate destination. For anyone who chooses to become a doctor, hopes to pursue the studies from the numero uno of the list of top medical colleges in India, the most prestigious medical institute in the country-The All India Institute of Medical Sciences. Being a doctor from AIIMS makes you a most sought after professional not only in India but abroad also as AIIMS is globally recognized as one of the best hospitals which provides low cost medical care to a large number of patients in need.
AIIMS was founded in 1956 by an act of Parliament. Since then AIIMS has just not flourished in wings, but has constantly strengthened its roots too. Current Direct of AIIMS, and eminent ENT surgeon, Dr. Ramesh C. Deka outlined the AIIMS promise via projection of some numbers in an interview with the India Today magazine in 2013- "Till date, we have produced 5,022 medical specialists, 1,259 super-specialists, 2,596 MBBS doctors and 944 PhDs. About 192,134 students apply for various exams to get into 52 disciplines, 38 departments and seven centres." All India Institute of Medical Sciences awards 465 degrees in different streams. With a total staff of 10,000 and the faculty strength of 750 renowned members, AIIMS has treated more than 2.6 million outdoor patients, performed 137,019 surgeries and admitted 172,036 in 2,424 beds in 2013. Deka said "We brought out 1,700 research papers this year. About 500 young scientists, working on 632 projects, have fetched extramural support of Rs.65 crore, a 12 per cent increase over last year."
Looking at AIIMS credentials year on year, no one can speak enough about the contributions it makes towards the society. "No other institute is as intensely watched by the Government, the Parliament, the media, and by the public at large as AIIMS is," said President Pranab Mukherjee at the convocation of the institute in 2012. "They all see AIIMS as a symbol of excellence. The country expects the institute, its faculty and students to live up to this illustrious image," said the President.
According to an India Today group survey which started in 1997, AIIMS has always topped the list of top ten medical colleges in India. It just lost the topmost slot once to CMC in 2002, but the very adjacent year gained it back as well. What makes this world class institution maintain its top ranking for so long despite huge competition? To this, Deka says, "We have the single-minded goal of developing dynamic leaders with creativity, intellectual rigour and professionalism fit for 21st century healthcare," says Dr R.C. Deka, the director.
From the vast global platform to the rapidly evolving corporate healthcare sector of our country, this institute provides its students with full confidence and imbibes practical experiences to compete anywhere and with anyone. How? Here catch the numbers of 2013: In AIIMS 629 teachers who are all super specialists, give in 36,000 hours every year to train the future generation of best Indian medicine professionals. All the MBBS students compete bang on with the veterans of the hospital for 1,000 hours of rich clinical experience. These students get thorough hands on experience in the 120 laboratories for up to 6 hours every week. And with 71,827 books, 80,000 journals, over 568 digital databases and much more in the library, these toiling students burn the midnight oil along with their hard working teachers who thus publish the biggest quantum of medical research available in the country.
According to Dr. bansal of AIIMS, the impact of the numbers is huge on the AIIMS students and plays out a great role in the everyday life of students. He adds that "AIIMS gives you a chance to see a lot of things you would not see otherwise." As per Bansal. "From cutting-edge research in biotechnology, robotic surgeries, complicated cases and rare diseases with unpronounceable names."  So every day at AIIMS is a saga of new experiences and learnings. From wards to OPDs, from laboratories to theory classes, from surgical experiences to night duties, each day becomes a never ending dose of excitement and knowledge. "AIIMS has the best atmosphere for any medical school," says Bansal. "We are passionate people, we work hard and play hard, and AIIMS allows us to create the life we want here." AIIMS completely transforms the way a student thinks about medicine. Thus to Deka, "excellence" is simply built into the system.
The Iron Lady—the Unsung Story of the First Female Doctor from India
How does this post make you feel?