3 Campus Life Experiences at Engineering Colleges You Must Read!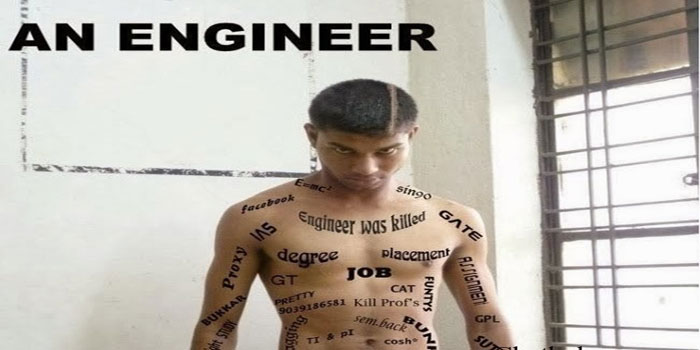 We already know that the national dress of engineering students is T-shirt and jeans while Maggi is their national food. Our ex-IITians also share that they acquired an uncanny ability to wake up at 9:25 am and reach the class by 9:30 am while studying.
Rise in petrol rates or gold rates are not a matter of concern for an engineering student but all hell breaks loose if cigarette costs 5 paisa more than the usual rates. And every engineer, without any exception, has a hidden folder in his laptop.
At askIITians, we are always on a look-out for unusual experiences and tips from engineering aspirants, budding engineers in various colleges and engineering community in general. Here we bring you three of the most beautiful college life experiences people have mailed us yet:
Sheetal Malik, an alumni of BITS Pilani, has an interesting story to narrate too. "Most of the boys in our engineering college used amphetamines to help them wake up all night – especially during exams. You know how male students have the most fun. It made us feel lonely and left out. Anyways, this particular incident left us vindicated. 
One of our classmates (a boy) took chemical stimulants for a few nights before semester exams. He had not slept for almost a week. On the day of the exam, to make sure he does not fall asleep halfway through, he took a huge dose of the amphetamine.
He was so smug and sure that he would be the one to score best CGPA at the end of the semester. In the exam, he scribbled away frantically. He must have written dozen of pages. But the stimulant had so clouded his mind that he failed to notice that he was writing on the same side of paper again and again.
He forgot to turn the pages after finishing up with each one! At the end of the exam, all he had was one page which was so blue and black that it could hardly be read. No wonder, he failed the exam."
Ravi Singhania from IIT Kanpur shares: "One of our Professors loved to play psychological warfare with us. He gave us a multiple-choice quiz with 25 questions with the same letter ('a') being the correct answer for all of them. It was unsettling. Many of my classmates changed their answers to choose the wrong answers just because they could not think that it was possible.
Also, sometimes he would place a prominent word or phrase from the textbook – related to the question – in the wrong option. If one did not read a question carefully, he would most probably tick that very option.
Guessing answers just would not work with him. We really had to study his notes to be able to score marks in the tests he gave."
Rohan Thakur, a final-year engineering student at a second-grade engineering college in Madhya Pradesh, writes, "When I did not get an IIT or even an NIT or an IIIT, all my dreams were shattered. I had slogged hard for two years (+one).
All through my school life, I had been a topper. People would ask me – 'What happened to you Rohan? You used to be so bright. An IIT would have been better for you.' I just had no answers.
Throughout my first year at the engineering college, I was utterly depressed. I would hardly mix with anyone and yet managed only passing marks in the first two semesters. It was then, one of my Professors Hiresh Kidwani noticed me. He saw through my academic record and told me things that I should have realised but didn't.
He said, "You do not lack opportunities, Rohan. It's just the way how you see it. Mahatma Gandhi became the Father of our Nation because he did not accept racism in India and South Africa as his fate. He created opportunities for his people and inspired confidence in the hearts of Indians. That courage has to be in your spirit.
Abraham Lincon, and Manmohan Singh had to walk miles to go to a school. They studied under street lights. But did they give up courage? No! Shahrukh Khan and Sachin Tendulkar have become brands on their own, even though they did not have the facilities of say Ranbir Kapoor or Rohan Gavaskar.
 What you want to become depends only on you – a better institute might have been better launch pad for you but it was just a facilitator. Accept the situation and move ahead."
Since then, I have aced all my semesters. Today, I have three pre-placement offers – all from good companies. I would like to say just one thing to all engineering aspirants – IIT or not, if you have it in you, you will make it. Good Luck!"
This post was published by Aditya Singhal, co-founder of askIITians.
How does this post make you feel?