What Qualities are required to crack IIT Entrance Exam?, An IITian story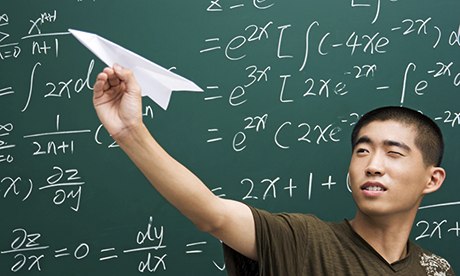 Hey guys! This is Gaurav talking to you.  I am  an IIT-Roorkee student  pursuing B.Tech in Chemical Engineering. Well, I am here to share some of  my secrets to crack IIT Entrance.
After  clearing my eighth class in Hindi medium, my father admitted me in a CBSE English medium school. I don't know why??
Before admitting me into that school papa asked me "will you be able to study in English medium?"
I said- "I will try".
Now from here my actual hard working life starts. I failed  quarterly, half-yearly, and even midterm exams one by one. But then I said to myself "Bas ab bohat ho gaya!
I tried learning English as hard as I  could and my marks that year were: 1/20, 22/100, 5/20, 32/100, and, finally, 48/100 in the final exam.
I was performing average in other subjects like science, social science, and Hindi (My favorite). There was one more subject—Math  in which I was performing above average. In Maths that year, I scored 15/20, 75/100, 20/20, 99/100 and, in the final exam, 98/100.
After looking at these scores everyone was quite impressed with me in the school. They said "Ye Banda English Mein duffer and math's me hero".
Finally, I scored 72% in the final term.
It was just because of my hard work and nothing else. I did not depend on my luck. I just tried and got things easily. But hard work was not the only solution.
I found a good friend who was weak in mathematics but good in English. He considers me a Mathematics guru even today. He would fail in Maths all the time that's why I decided to help him with the subject.
I taught him very smartly. And I firmly believe that my excellent performance in Maths was a result of teaching him day and night. It not only cleared my concepts, but also made me friendly with calculations.

But, interestingly, he never taught me English. I prepared this subject on my own without any help. I continued teaching him till he successfully passed his 10th boards. He called me his life's first best GURU after the result. I was facing difficulties taking English exam during 10th Boards but I still managed to score better than previous years. Finally, in the final term I scored 76 marks in English, which was my highest ever in two years. My percentage of 86.5 % in 10th  was the highest in two years. I secured 4th rank in a class of 120 students.
Unfortunately, only top 3 students were featured in the big poster right at the heart of my city. But, I was not sad at this time.
After looking at my performance, my father sent me to Kota for Bansal and Resonance's test. I could not  clear Bansal's test but resonance test was cleared by me in first attempt. Papa was not willing to send me in Resonance because at that time it was not much popular compared to Bansal's classes. But he admitted me in resonance after my father's colleague's pressured him to.
Like in past, even this time around, I didn't ask my father why he was doing this to me.
I started studying in A8 batch in Resonance. There was quite a change in environment. Faculty was teaching in Hindi, which was a far better medium of learning for me. Later, I was shifted to A4 batch. But this time I couldn't sustain it. I came down to A6 but with my hard work I managed to find a seat in A4. In coaching, falling of batches is considered a serious matter. You are taught by poor faculties in lower batches and that obviously spoils your hard work.
I finished 11th class with this and at the beginning of 12th class I got A3 batch. In my new PG I met two Reso students studying in the same year but in different batches. This was a good opportunity for me. I started teaching both of them in my room after finishing my classes every day. So what I would learn in the morning, I would teach them in the evening. That's how I revised every day and every topic became crystal clear to me.
After two more changes in my batch, I finally got A2. My papa was very happy. And my two friends too were shifted to better batches than before. They were happy too. They started calling me IIT GURU. My new name in the world of teaching was GS.
Well, in December, I cleared Reso. Now, it was time to revise all topics of 11th and 12th class. I was at home from December to April till IIT-JEE Exam happened. I prepared well at home in my separate room. I spent studying 2 hours every day for 12th boards and 5-6 hours daily for JEE.
In the meantime, I was well cared for by my Mom and Di. Both always used to give me something to eat because "Bakra katne se pehle uski puja to honi hi thi".
My all family members were expecting me to clear JEE. This made me feel a little pressurized and low on confidence. My neighborhood too was taking notice of me.
Only 6 days before IIT JEE Exam, my Blood pressure suddenly dropped due to all this pressure. My papa took notice of this and said, "even if you don't clear the exam I don't have any problem, no one can blame you expect me. If I am not blaming you then no one can. You are my hero and you will always be my hero".
I was quite relived. I began preparing again. And, finally, exams were over and I got selected. Everyone was happy. I received a pat on my back from my father. He distributed sweets in the entire neighborhood.
Well, this was my little story of how cleared IIT. Few good points I want to share with you are:
Never be over confident. I always considered myself what I really was—an average student. Don't pretend you can do this and that. Stay in your limits. It will bring you more respect amongst people. It will help you crack JEE.
Work hard and be smart. I believe in the fact that working hard makes you smarter. If you try solving a question and can't get the answer then try doing it by another method. Next time you will automatically solve that question.
Don't depend on your luck: I got the meaning of luck after getting selected in JEE because at that time everyone said you are lucky.
Learn from your past/ failures: Going down of my batch made me more responsible towards my studies.
Have faith in your coaching/Institute: I had materials from Bansal classes but I didn't follow them. I Simply solved Resonance sheets, DPPs etc.
Make short notes of every topic: In last 5 days before JEE exam, I studied only short notes prepared by me during 11th and 12th.
Teach your friend if you can: It will make your concepts more clear.
Ok friends that's it from my side, I will be coming up with my next Article soon related to my life in IIT Roorkee.
Just Crack JEE 2014
All the best!
This post was contributed by Gaurav Soni, IIT-Roorkee
How does this post make you feel?