The Teacher Who Changed My Life Forever #MyStoryContest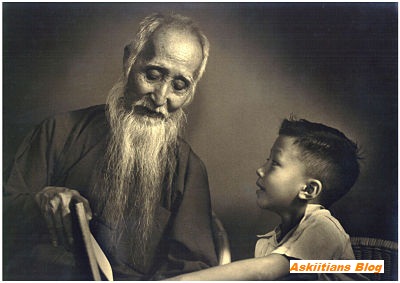 I remember my Hindi subject teacher a lot in my school. We fondly called him Sharma Sir.
He was a jolly fellow, full of life, always cracking jokes and making all students feel good.
I remember how sad I became after screwing up my Maths paper in 10th boards. It still comes to haunt me in my dreams sometimes.
All the shit about 10th Boards and its importance in a student's life was taking a toll on my life. I locked myself up after hearing sarcastic comments from my dad about the whole thing.
In my family, getting even a single question wrong in any exam is like bringing shame to the entire family. They expect you to walk around with your head down without making any eye contact.
Anyways! After a day or two of the incident, Sharma Sir paid a visit to my house. I was such a jerk that I did not even want to meet him.
But after some time, he entered my room, looked into my eyes and said, "See. This is not the first time you have performed below expectations and certainly it won't be the last. Only you know how hard you have worked and how much you will get. Let others say whatever they want. You should always work to match your own expectations and not others. You will never be able to make people around you happy always. So let it go. I know you will do well in life since you are a good student. Just pick yourself up and study for your next paper. Sitting in your room, locking yourself up and trying to seek sympathy will not do any good to your confidence."
This was all I wanted to hear from someone. When you are down in life people will come and offer sympathies or free advices when all you need to hear is "I know you screwed up. But I trust you and I know you will do well next."
This someone is someone who makes you believe in yourself when you have lost a little bit of confidence in yourself.
Needless to say, I picked myself up and did well in the remaining exams.
Sadly my teacher died 3-4 years after that due to a severe heart attack. I wish he was here today. I really miss him a lot and just want to say that he is the true inspiration for me and I will always love him no matter what may come.
This post is contributed by Sohail Khan .You can also participate in "My Story in My Words" Contest   and win Exciting Prizes.
How does this post make you feel?