The Shy and Introvert BITSian Behind NextGen PMS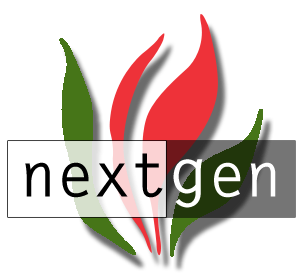 Do you ever wonder what most promising entrepreneurs carry in their wallets to get inspired?
All right! Like most of us they too carry pictures of Gods and Goddesses and their loved ones. But it is totally different and unusual in the case of the founder of NextGen PMS—Abhishek Humbad.
A graduate in electronics and electrical engineering from BITS Pilani and ex-student of IIM-Banglore, 27 yeard old Abhishek Humbad, carries his own class XII photo to get inspiration.
He founded NextGen PMS as a fourth year students at BITS Pilani. He derived his business idea for the company from the triple bottom line concept. The triple bottom line concept inspires entrepreneurs to think beyond just corporate profits. It also encourages them to think for the profit of planet and people.
The key objective of NextGen PMS is to gauge non-profit aspects of organizations. These non-profit aspects include an organization's carbon footprint, energy consumption, and sustainability efforts.Chances of improvement among these parameters are high after evaluation of these non-profit aspects.
Like any other young minds, Abhishek Humbad was also uncertain about many things before he finally founded NextGen with NIT Jaipur, Rich Bajpai. The two met each other at a business plan competition.
In just a few years, NextGen is now considered as one of the fastest growing companies in India today in the cleantech and sustainability space. The company has six branches across the world and operates with 50-empoyees drawn from the best institutes of the world.
Intel India was NextGen's first client followed by Jalgon.
"We built capacity slowly to help companies design their sustainability strategies and renewable energy policies," Humbad was quoted as saying during an interview.
However, the company's first major breakthrough came with Bangalore based consulting firm Mindtree. Mindtree became NextGen's business partner and designed it a carbon tool used by customers of NextGen across the world.
"This has opened up a big market. Roughly 18,000 companies fall under this bracket," said Humbad.
How does this post make you feel?