Registration Process for BITSAT Underway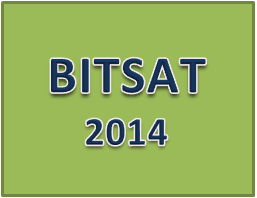 As applications for BITSAT are currently open for integrated programs at the Pilani's Goa and Hyderabad Campuses, BITS Pilani aspirants have a golden opportunity to enroll into the programs of their choices.
The integrated programs for which registrations are open include BE (Hons), Chemical, Civil, Computer Science, Electrical and Electronics, Mechanical, BPham (Hons), and MSC (Hons).
BITSAT is a computer-based online test for three hours, which comprises four subjects in total: physics, chemistry, English proficiency and logical reasoning, and Mathematics or Biology. BPharm aspirants choose Biology.
Students will have 150 questions all with multiple choices and negative marking. BITSAT will be based on 11th and 12th grades' syllabi.
"This is the 10th year of the test. We have taken necessary steps to ensure that it is conducted smoothly and fairly. We are making the entire process more secure by introducing steps such as fingerprint verification of candidates and matching of a candidate's photographs at the time of application and during the test. This year, biology students will be eligible to write the test for the pharmacy programme. Earlier, maths was required for the same. The scores will be available soon after a candidate finishes the test," Professor G Raghurama, director of BITS, Pilani, was quoted as saying.
"We first went online in 2004 when the UGC ruled that all deemed universities will have to get their entrance tests conducted by the Central Board of Secondary Education. This was against the autonomy of the universities. In 2005, we were allowed to conduct our own entrance test over a few days. About 40,000 students took the test then. It was not feasible to conduct an online test then but we managed. This time, we expect more than 1.5 lakh applicants. We are also looking at other formats such as matching answers, typing keywords, and making sentences in future editions of BITSAT," Raghurama further added.
The fee for BITSAT is Rs. 1,900 for male candidates and for female the fees is Rs. 1,400.
The last date to apply for BITSAT is February 15. Candidates willing to apply for BITSAT must have passed 12th from a recognized central or board with physics, chemistry, and Maths as main subjects.
For more information visit: bitsadmission.com
This post was published by Nishant Sinha, co-founder of askIITians.
How does this post make you feel?