NIT Tiruchirappalli: Why to Join It and Why to Avoid It?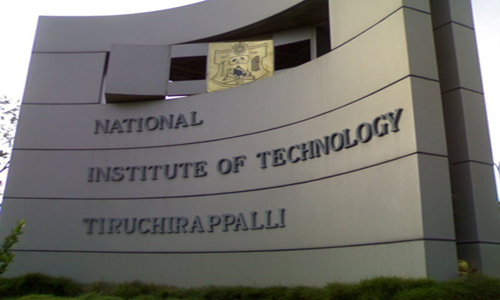 One of the top NITs in India, NIT Tiruchirappalli is consistently ranked among the top engineering colleges of India. National Institute of Technology, Tiruchirappalli or NIT Trichy as it is popularly known was the first among the regional engineering colleges in India and has carved its niche as an Institute of National Importance.
Most popular branch in NIT Tiruchirappalli is Computer Science & Engineering followed by Electronics and Communication. Students ranking below 4000 are chosen for the top four branches here. JEE Main 2013 first cutoff rank for CSE at NIT-T was #1371 while for EC is was 2146. NIT Trichy ranking is #8 in the top 20 colleges by the Dataquest-IDC-NASSCOM Survey on India's Best T-Schools. It was also ranked #4 in Industry Interface since it attracts more than 200 companies for research activities, training schedules and placement interviews.
The placement scenario for all departments is good with most branches recording more than 90% placements. In 2013, the average compensation offered for NIT Trichy recruitment was about 6 lakhs per annum, with the highest package being $125,000 per annum.
Some of the recruiters that visited NIT Trichy placement  were Yahoo, Google, Honeywell, Oracle, NTPC, MacAfee, Nomura, Microsoft, Facebook, Shell, Saipem, SunEdison and Intel to name a few.
NIT Tiruchirappalli coursed for B. Tech prepare students with theoretical knowledge while ensuring that they are innovatively inclined to excel at further studies or jobs.
There are about 200 faculty members at NIT Tiruchirappalli. All faculty are highly experienced but some may be old-school, expecting students to be formally dressed for classes and presentations.
Almost all the departments at NIT Tiruchirappalli are engaged in research activities. MOUs with BHEL and other domestic and international institutions and industries have been signed. Major research projects are funded by DST, CSIR and AICTE.
Known for very good hostels, campus life at NIT-T is exciting. Most buildings are modern but all are well-maintained. First years need to keep in mind that they will be sharing a room with at least three other students, second years with one or two others and final years mostly get individual rooms. Initially mess food was not up to the mark at NIT-T but since then mess facilities have been out-sourced. Additionally, there are a lot of food shops and tea, coffee and juice counters within the campus.
And, then there are quite a few stories of cows and goats entering the hostel rooms if you leave them unlocked. This can be a source of amusement for many and heartache for the person whose room has been commandeered. There are also reports of water and power problems during summers. Every hostel has set up LAN facilities.
Students find ample of time to engage in various clubs and societies that range from the technical to the social. For sporty activities, gyms and courts keep students fit while swimming provides relief from the hot summers. The technical fest 'Pragyan' attracts innovation from across the state.  Students can indulge their artistic spirit with the two-day 'NITTFEST' that sees departments square of each other with creative inputs in art. Then there is 'Festember', which is an inter-college cultural, literary and arts extravaganza.

 For more information, click here.
How does this post make you feel?