NIT Jalandhar: Why to Join It and Why to Avoid It?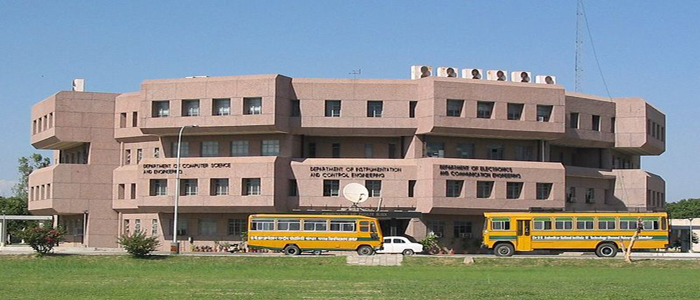 One of the top NITs in India, NIT Jalandhar is amongst the top 15 NITs of India. It is consistently ranked among the top engineering colleges of India. Dr B.R. Ambedkar National Institute of Technology, Jalandhar, and popularly known NITJ was established in 1987. And over the years this college has carved its niche as an institute that provides excellent talent to the country.
Most popular branch in NIT Jalandhar is Computer Science & Engineering. JEE Main 2013 cutoff rank for CSE at NITJ was #14263.
The placement scenario for other departments is good too. Placement figures till 2011 show that nearly 90% of the students get job offers. About 50 companies come for campus interviews and offer salaries upward o 3.00 lakhs per annum. The highest pay offered to B. Tech students (batch 2005-11) has been 7.2 lakhs per annum by National Thermal Power Corporation. The latest figures are not yet available on the website but it is safe to assume that the pay packages must have increased over the last three years.
The top recruiters were Accenture, Army Technical Corp, Ashok Leyland, Bharat Heavy Electricals Ltd., Bharat Petroleum Corporation Limited, British Oxygen Company, CapGemini, DRDO, NTPC Ltd to name a few.
B. Tech pass-outs from here to pursue further studies at the top institutes all over the world.  There are more than 100 faculty members at NIT Jalandhar. The faculty is well-qualified and experienced. But, you may get strict and orthodox or liberal teachers.
Almost all the departments at NIT Jalandhar are engaged in research activities including CSE, ECE, Civil, Electrical and Mechanical Engineering.
Known for very good hostels and mess facilities, campus life at NIT Jalandhar provides excitement with education. Separate hostels for boys and girls are provided. There are a total of seven hostels for boys and two for girls. All hostels are well-built and maintained with a high level of security and cleanliness. The campus is equipped with high Internet speed and Wi-Fi facilities.
Students find ample of time to engage in various clubs and societies. Most active clubs at NIT Jalandhar are Technical Clubs that encourages students to present technical papers and the Green Club that is committed to preserving the environment. Utkansh is the annual cultural fest of NITJ and invites the participation of all talented students from all over the country. It includes photography events, movie club events apart from dramatics and dance events.
For more information.
How does this post make you feel?