MP imposes age limit for AIPMT state quota exam at last moment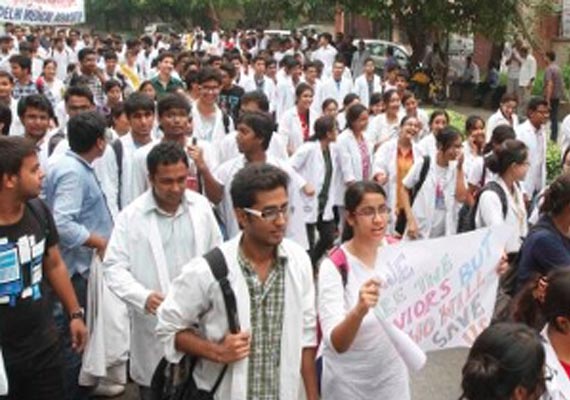 Few days before counselling for MP students who had appeared for AIPMT state quota exam, Poonam Sharma came to know that she does not fit into the AIPMT eligibility criteria 2014, as she has crossed the age limit as specified in the rule book. The rule book was posted on the official MP medical exam website on the very day of counselling.
A resident of Indore, Poonam qualified AIPMT 2014 and secured rank #539. To the dismay of many medical aspirants like her, who were born before 1990, their AIPMT registration was accepted for state quota. At the time, the age restriction for students targeting MP medical colleges was not mentioned anywhere. However, after the AIPMT result 2014 was declared, the new rule was imposed.
A senior officer at the DME, Bhopal told Poonam that the rule had been changed at the eleventh hour, as they were under pressure due to the Shivraj-Uma Bharti PMT scam that has become so highlighted in the media.
In 2013, Poonam narrowly missed the chance to get a medical seat as her rank was #142 and the admissions were closed at rank #141. She has filed a case in the Supreme Court to seek an explanation why 90 seats lying vacant in the medical colleges, due to cancellation of admission of students who used unfair means in the medical exam 2013, were not passed on to students in the wait list. If the medical seats had been passed on, some deserving candidates from the waiting list could have been enrolled in medical courses today.
The next hearing of the SC case was scheduled for today. It is yet to be seen whether Poonam will get the coveted medical seat that had been denied to her last year.
Now, Poonam is all set to challenge the AIPMT age limit criteria for state quota exam in the high court.
This post was published by Aditya Singhal, co-founder of askIITians.
How does this post make you feel?