Manohar Parrikar: India's Defence Minister an IITian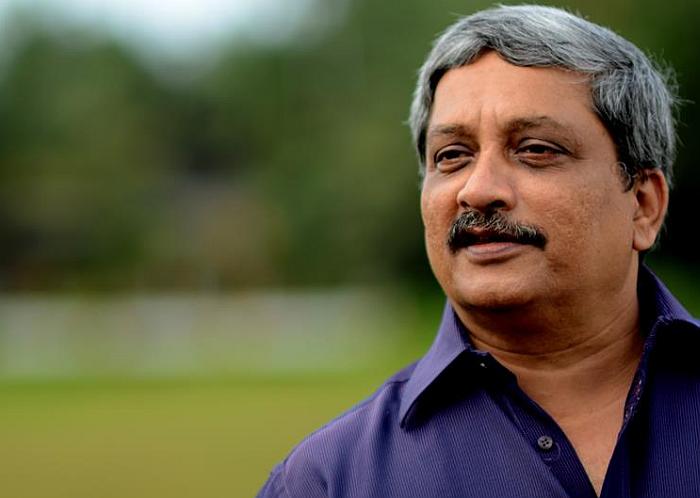 Manohar Parrikar is a well-known name in Indian politics, as he was Goa's first Chief Minister to come into power from Bharatiya Janta Party.  With the promise to weed out the corruption from Indian Defense system, this 58 year old IITian is the first ever graduate to become CM of any state. With power in hand he is all ready to resume the responsibilities as India's new Defence Minister.
Manohar is well known for bringing financial stability and infrastructure to state of Goa. He is noted as to introduce International Film Festival in India to Goa. He is also credited for introducing varied schemes such as Dayanand Samajik Suraksha Yojna, Cyberage Yojna, CM Rozgar Yojna and few more.
Initial Years:
Manohar was born on 13th December, 1955 in Mapusa, Goa. His full name is Manohar Gopalkrishna Prabhu Parrikar. He did his schooling from Margao in Marathi and then went to IIT-Bombay for graduating in Metallurgical Engineering. He completed his graduation in 1978 and was awarded with 'Distinguished Alumnus Award' in 2001. His name still features on the famous Alumni list of IIT-Bombay.
Political Career: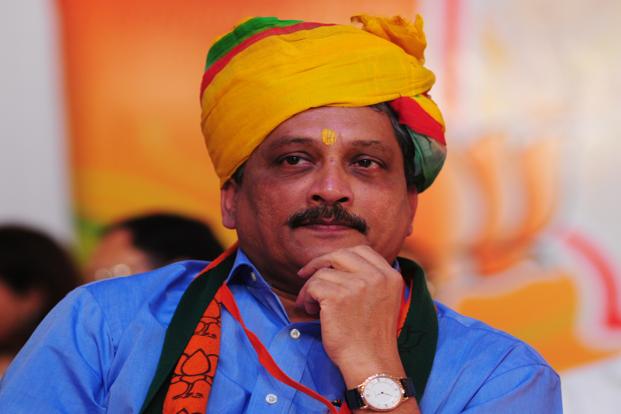 Manohar is noted as a technologist who brought a fresh perspective to Indian politics. With the feather in his cap to become first ever graduated CM of any state, he is well known as a man of actions, ethics, conventions and values. He embarked his political career by joining RSS (Rashtriya Swayamsevak Sangh) at a very young age and became chief instructor in RSS even before his schooling could complete. After his graduation, he started a private manufacturing business in Goa. While running his business, he resumed his activities with RSS, from where he was seconded to BJP. In 1994, he was elected to Legislative Assembly of Goa; and became the Chief Minister of Goa in 2000.
Life at Goa:
Manohar has a very glamorous list of achievements in Goa. He had a vision about Goa which was far from solving daily problems. The credit of erecting fourteen bridges across Goa, roads, major hospitals, medical colleges and a first of its kind premier hospital in Goa that caters to needs of people from nearby areas; all goes to Manohar. He is also acknowledged for the programs/ schemes started by him to improve the standard of life of many people. To list a few, following are the schemes that have been initiated by him:
Dayanand Samajik Suraksha Yojna for providing financial security to Senior citizens
Cyber age Scheme, which is known for providing computers to students so that they are tech ready
CM Rozgar Yojana which provides loans to individuals on a lower rate of interest and become self employed
Started 'Grah Laxmi' and 'Ladli Lakshmi' schemes for women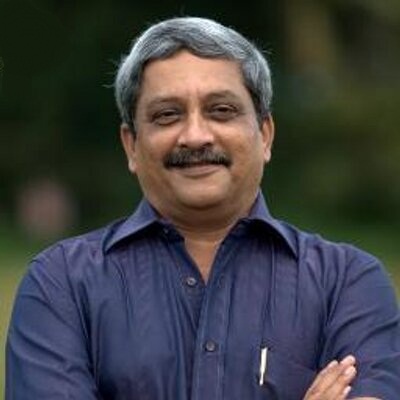 With all the deeds he won hearts of Goans and has been awarded with several accolades and awards. In 2004 awarded as 'Best Chief Minister' by India Today and 'Indian of the Year' in 2012 by CNN-IBN. Manohar left Goa to resume his duties as Defence Minister in Delhi on 9th November 2014 and has a huge list of to-do. He needs to come up with a viable solution for South Korea's hi tech deal which has been pending from a long time now; needs to cater the ammunition requirement of Indian army that too while keeping in mind Modi's Make in India concept, and few changes in law which will aid in the growth and development of Indian Defence Department.
With the charge of such a sensitive department, Manohar has promised to maintain transparency and agility in the acquisition or decisions made related to the department. He assures people that he will understand the ministry functionalities before he makes any decision. He is also made to file a nomination from Uttar Pradesh for Rajya Sabha. Manohar has a picture of a Clean and Honest politician in Goa. He plans to continue the same in Delhi and Uttar Pradesh. A substantial personality, clear thoughts and fresh ideas, Manohar can surely change the looks of Indian Defence Ministry.
How does this post make you feel?