Lucrative pre-placement offers sweep off IIT Kharagpur students
New Delhi: IIT-Kharagpur is the oldest IIT and one of the most prestigious institutions of India. Hence, it is not surprising that a month before the placement season starts, IIT Kharagpur students are already bagging plum pre-placement offers.
Belying the claims of economic gloom and declining employment opportunities, recruiters and global giants have been sweeping off final-year students of IIT Kharagpur with huge attractive packages. Nearly 110 students have already got the offers, registering about 100 per cent rise in pre-placement offers from corporate giants since 2011 at Kharagpur.
The highest bid yet has been made by the Google from the U.S. that has offers a pay package of Rs 93 lakh. About 25 global majors have come to the campus already and made offers to students. Besides Google, most sought-after recruiters include Microsoft, Deutsche Bank, Unilever and Transoceans.
Core engineering departments such as civil engineering, mechanical engineering and electrical engineering as well as IT and computer science engineering departments have attracted most of these recruiters.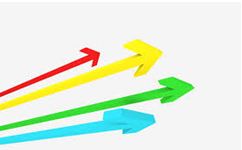 The institution hopes to continue the trend of lucrative offers throughout the placement season. Last year, 1,900 students had attended the campus placements at IIT Kharagpur. This year, 2,418 IIT KGP students will be attending the placements this year.
How does this post make you feel?