Leisure Trip becomes the Last Trip for IIT Kanpur Student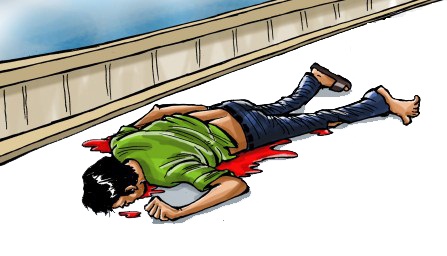 Who heads to picnic thinking that he would never come back? None of us. But such a mishap happened to an IIT-Kanpur 3rd year undergraduate, who was on a pleasure trip to Lonavala. He was killed and one of his friend was wounded, when the two wheeler they were travelling hit a the road divider near Waksai in front of hotel Maval Darbar on old Mumbai-Pune Highway at around 8.55 am on Saturday. As per to the highway police in Pune, the deceased identified as Anil Malpani, aged 22, was on a two wheeler bearing number- MH12 HY 6151 when his vehicle dashed against a divider. Anil was thrown over the divider and landed onto the opposite side of the highway and was immediately run over by an unidentified speeding truck. He was a resident of Shivaji Housing Society on Senapati Bapat Road and originally belonged to Jaipur.
Fortunately, Anil's friend Arun Mor, aged 21, survived, and has sustained only minor injuries. Arun is currently recuperating at the YCM Hospital. The Lonavala Rural Police station in-charge, Pradeep Kale said that Anil was on his way to Lonavala along with some of his seniors for a pleasure trip. "The seniors were in the final year at IIT Kanpur and had come for an educational project to Pune. They came in the May and were working at a private firm on SB road named Mphasis. The friends along with their colleagues from the company has decided to go to Lonavala for a break and took four two-wheelers for their trip. Anil was riding full speed and lost control over the vehicle and dashed against the divider and was killed instantly", Kale said. In the meantime, the police have lodged a case related to an accidental death in connection with the incident.
Pradeep Kale further informed that the police had called his distant relatives in Mumbai. They would have reached Pune by late evening yesterday. The relatives informed the media that Anil was a jovial and a friendly buy. "Anil and Arun were roommates and had come to Pune for completing their project. His relatives could not believe that Anil was no more", said Kale.
How does this post make you feel?