The Judgment Day: Students Wait with Bated Breath for JEE-Main 2014 Result Tomorrow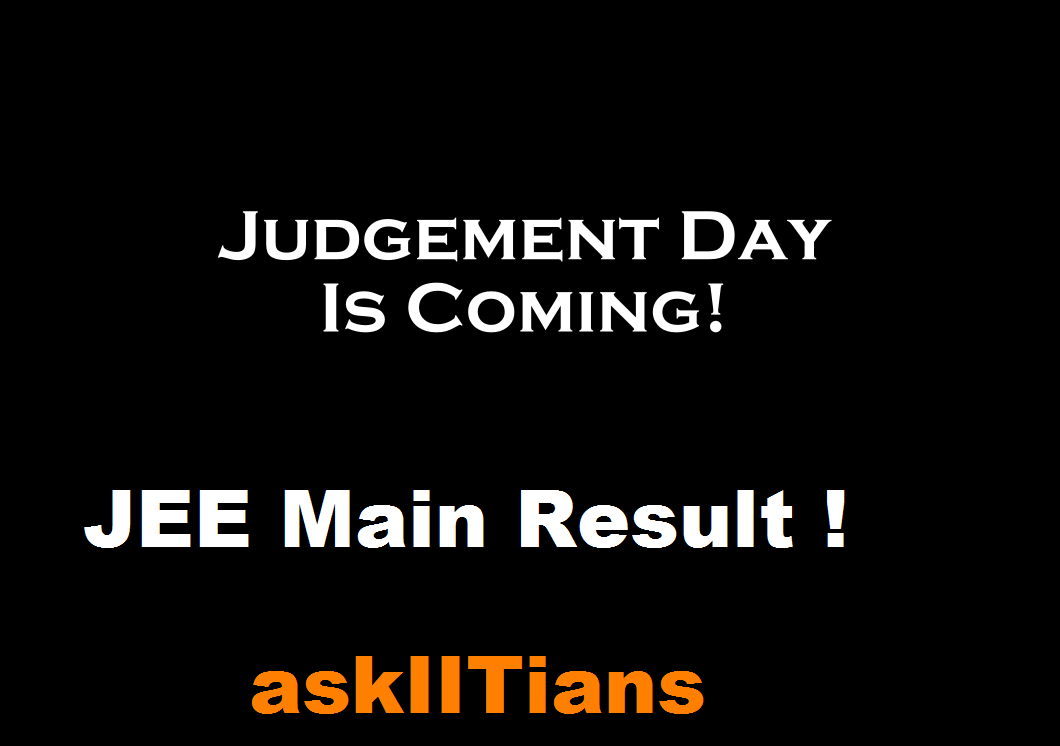 Finally, the judgment day is right here knocking at the door of the fortune. All JEE candidates who had been waiting with bated breaths can now relax for a while and look into a different direction now.
With just one day left for the JEE-Main results, loads of hopes are at stake. Tomorrow will decide the future of many dreams nurturing in the hearts of many enthusiastic engineering aspirants. The day will be very crucial for aspirants with last chance to appear for the JEE examination.
JEE-Main candidates can check and download their scores tomorrow from the official website of JEE-Main: http://jeemain.nic.in
The JEE-Main examination was held on April 6th, 2014. Over 11 lakh candidates took the exam. The online version of the exam was held between April 9th, and April 19th.
Candidates who will clear the JEE-Main examination will have to appear for JEE-Advance by registering on the official website: http://jeeadv.iitkgp.ac.in  on May 4th, 2014. They will get only 5 days to apply. The registration will close on May 9th, 2014.
JEE-Advance is scheduled to take place on May 25th, 2014. Its result will be out on June 19th, 2014. After the results, online selection of courses will begin followed by the allocation of seats.
For the registration, the candidates are required to submit their scanned copies of date of birth, class 10 certificate, signature in JPEG format, passport size photograph in JPEG format, choice of language for question paper, choice of examination city/ town, category/ sub-category certificate if applicable, year of first attempt in JEE (Advanced) if applicable.
To take admission to IITs, the candidates are required to appear for both the papers of JEE-Advanced 2014. For more information, students are advised to visit the JEE (Advanced) website.
The rank scored in JEE Mains 2014 will hold its value for a period of two years.
Important Dates:
JEE (Main) results: May 3, 2014
Online registration opens: May 4, 2014
Online registration ends: May 9, 2014
Last date of receipt of registration fee through e-challan mode: May 12, 2014
Exam: May 25, 2014
Result: June 19, 2014
How does this post make you feel?